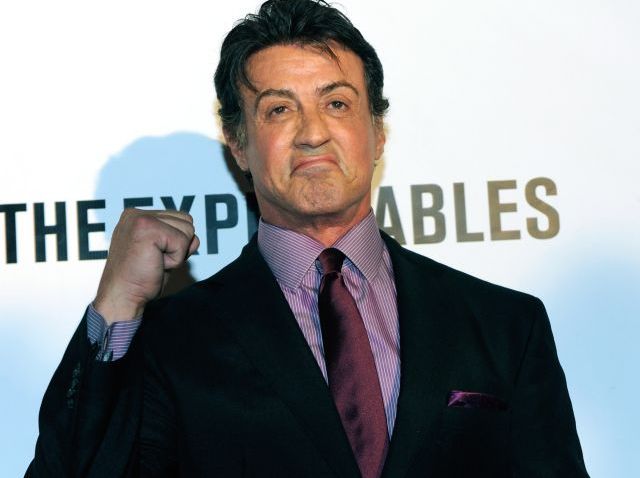 Several years before writing and starring in "Rocky," Sylvester Stallone played a different kind of Stud.
Specifically, he was the titular heartthrob in the soft-porn film, "The Party at Kitty and Stud's." That 71-minute 1970 skin flick was later re-named "The Italian Stallion" following Stallone's life-changing turn in "Rocky," and it may once again see the light of day (or dark of theater, really), as the rights were recently bought on eBay for $400,000.
It's not clear yet who now owns the film or what the new owner's intentions are, but the sale brings back into the spotlight a career move the 64-year-old Stallone would likely rather forget. If nothing else, the film hearkens back to a difficult time in his life.
"It was either do that movie or rob someone because I was at the end -- at the very end -- of my rope," Stallone once said to Playboy. "Instead of doing something desperate, I worked two days for $200."
According to the Daily News the filmmakers behind "The Party at Kitty and Stud's" tried to sell Stallone the movie for $100,000 after he became famous. The rubber-jawed thespian reportedly said he "wouldn't pay two bucks for it."
Now someone has paid much more than that.
Selected Reading: New York Daily News, The Sun, IMDB.