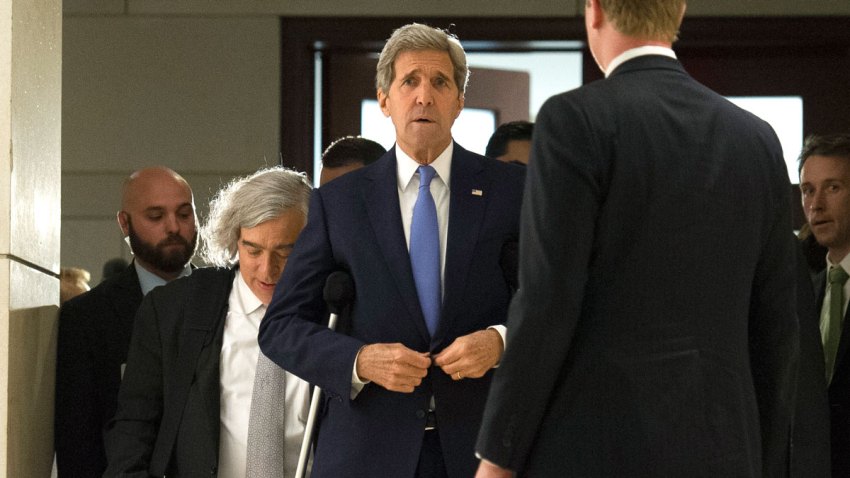 Secretary of State John Kerry, Energy Secretary Ernest Moniz and Treasury Secretary Jacob Lew fiercely defended the Iran nuclear deal at the first public hearing on the controversial agreement.
In his first testimony before Congress since Iran and six world powers reached the historic accord, Kerry denied criticism from Republicans that the U.S. was "fleeced" and "bamboozled" in crafting the deal that lifts economic and other sanctions in exchange for concessions of the Islamic state's nuclear program,
His appearance was part of the Obama administration's continued lobbying to build support for the deal.
"The fact is that Iran now has extensive experience with nuclear fuel cycle technology," Kerry told members of the Senate Foreign Relations Committee. "We can't bomb that knowledge away. Nor can we sanction that knowledge away."
Copyright AP - Associated Press