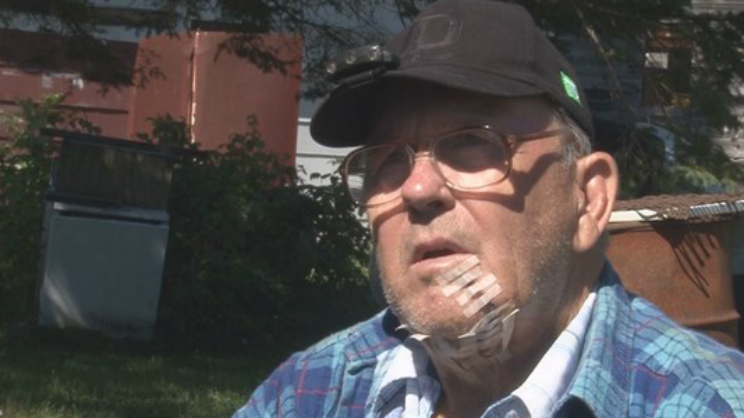 A Maine man is facing speeding charges after police said he drove at upwards of 100 mph to rush his father to a hospital after the 68-year-old severely injured himself with a chainsaw.
Dwight Osgood, of Southern Aroostook County, said he was close to death after the accident, according to necn affiliate WCSH. His wife Pamela Osgood says Dwight takes blood thinners, and they worried he might bleed out.
His son, Justin Osgood, drove toward the nearest hospital in Lincoln, which was 24 miles away.
Pamela called 911 enroute to the hospital, and an ambulance was dispatched to wait for them just before downtown Lincoln. But Dwight said he told Justin to keep going and that he was willing to pay his son's fines.
Police stopped the vehicle after it sped through a school zone and downtown area, and then escorted them to the hospital.
Justin Osgood is now facing charges, including driving to endanger. He'll appear in court in November.
It's unclear if he has an attorney.