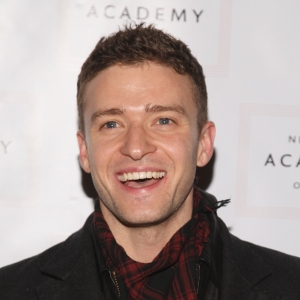 Your Daily Dispatch of Celebrity Shenanigans

A Shot Of Justin: Triple threat Justin Timberlake – just became a quadruple force to be reckoned with. Joining the ranks of celebs like Diddy (vodka) and Danny DeVito (limoncello), Justin is developing his own brand of tequila, The New York Post's Page Six reported. The pop star/actor/fashion designer was recently spotted touring a Mexican distillery, sampling his future product, which has been in development for over two years. "What can't he do," his rep told the paper.

VIEW THE PHOTOS: The Latest Star Sightings
"Real World" Star Saves Dog: "Real World: New York" and "Confessions Of A Teen Idol" star Eric Nies, recently saved a dog from a frozen lake at Bear Mountain in upstate New York, TMZ reported. The reality star jumped into the freezing waters naked after he saw a dog struggling to escape the icy lake. Luckily, the dog and Eric walked away safely. We're not sure why Eric was naked when saving the dog, but he's a hero regardless. Check out Eric in action and in the buff, HERE!

Anna Faris Says She's "Embarrassed On Almost A Daily Basis": What could Anna Faris be so embarrassed about? "They say stuff like, 'You're so much shorter in person,'" Anna told Self magazine's April issue. "Or 'Oh, my god, you look just like that girl, but you are a lot prettier than she is.'" And just how does the actress deal with all these blush-inducing comments? "You have to grin and bear it…I might say in return, 'I know I looked skinnier in 'The House Bunny,' but thanks to my diet of beer and doughnuts, I'm back to my fightin' weight!'" We still don't feel all that bad for you Anna.

VIEW THE PHOTOS: The Apatow Gang — Ferrell, Rogen & The Rest
"I Love You, Man" Premiere: Bromance abounded in Hollywood Tuesday night for the premiere of the new Paul Rudd film, "I Love You, Man." See all the comedic stars, including Jason Segel, Jack Black, Rashida Jones, Andy Samberg and Sarah Silverman working the red carpet, HERE!
Related Content from AccessHollywood.com:
VIEW THE PHOTOS: Justin Timberlake: From The Stage To The Red Carpet!
PLAY IT NOW: Access Search Engine: Justin Timberlake's New TV Show (March 11, 2009)
PLAY IT NOW: Kids' Choice Awards 2009 Promo: Justin Timberlake & Dwayne Johnson

MORE ACCESS ON THESE TOPICS: Jack Black - Anna Faris - Diddy - Roll Call - Justin Timberlake

Copyright NBCAH - Access Hollywood