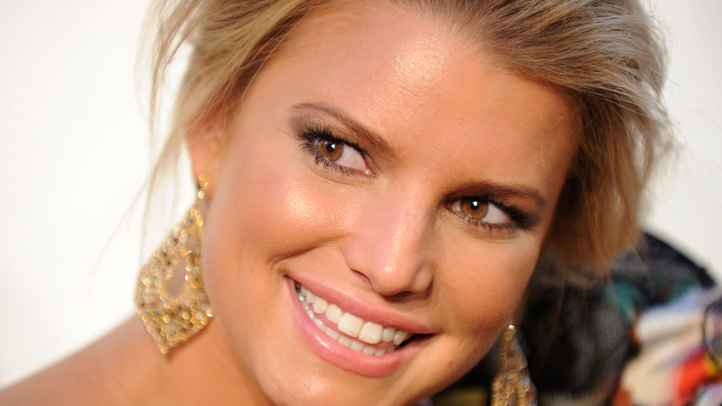 Jessica Simpson already has a lot to celebrate this week: She recently gave birth to a baby girl, her NBC show "Fashion Star" got renewed for another season and she's still got that reported multi-million dollar contract with Weight Watchers to crow about.
Today, however, the star announced another deal to expand her already massive retail empire: a maternity line, created in partnership with Destination Maternity.
According to WWD, Destination Maternity was eager to create the partnership as soon as Simpson announced she was pregnant, and the collection will be available in the chain's over 700 retail outposts this fall.
WWD reports that the collection has a "vintage Seventies feel," including Simpson staples like denim, maxi dresses, and jersey dresses — all under $100. As Simpson herself told WWD: "You want to wear clothes that are flattering to your baby bump; you want to show your bump off."
Simpson may have been pegged as a less-than-savvy blond bombshell in her reality television career, but she's proven a very smart businesswoman when it comes to retail, creating an empire that reportedly may come close to $1 billion in sales this year. Here, too, Simpson is making a pretty slick move: Launching a maternity line around Mother's Day, just after she gave birth herself.