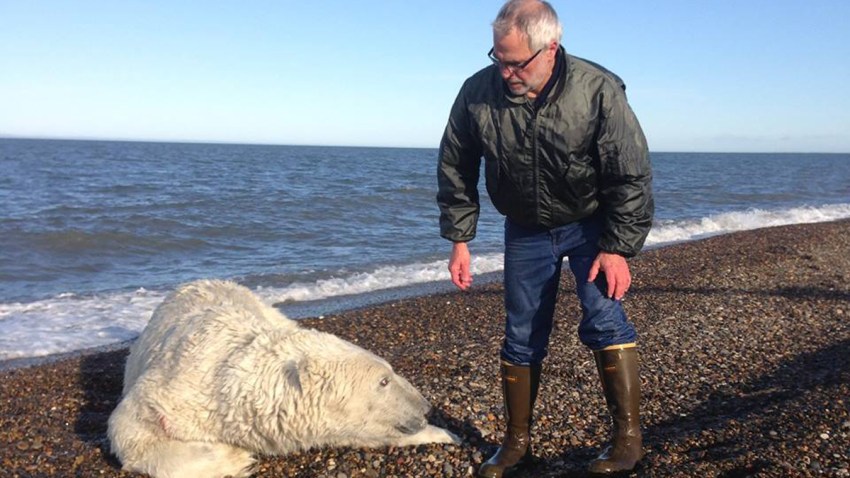 Residents of a remote Arctic island teamed up with U.S. scientists to rescue a 1,000-pound polar bear trapped in a fishing net, the US. Geological Survey said.
The adult male bear was caught in a net on a barrier island off the coast of Alaska where locals, USGS and biologists from the U.S Fish and Wildlife Service undertook the daring rescue.
The mission began by "darting" the bear from a helicopter, said the USGS, and locals on the ground used their boats to keep the bear from drowning.
"Once the bear was sedated, the biologists worked to quickly untangle the bear from the net and, after determining it appeared uninjured from its ordeal, released it back into the wild," the USGS said on Facebook.