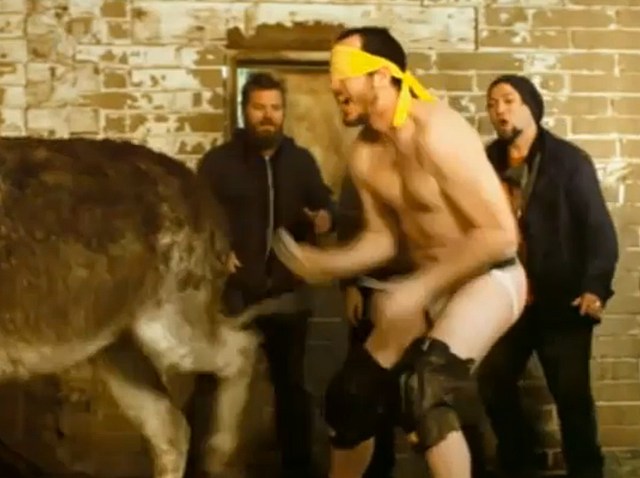 It was long ago reported that during the filming of "Jackass 3-D," America's favorite idiots compiled too much great footage. In fact they had so much good stuff, they planned to release a sequel comprised of just leftover stunts. Good news, folks - the trailer's here.
It's amazing to think that "Jackass 3-D" was made for a measly $20 million and took in more than $169 million worldwide. And now they're gonna pull in a few million more with the leftovers--it's like finding a bag of money.
The Knoxville Gang's hijinks speak to you or they don't (we feel badly for the latter group). All you need to know is that the film is being released online April 1, exclusively at Joost.