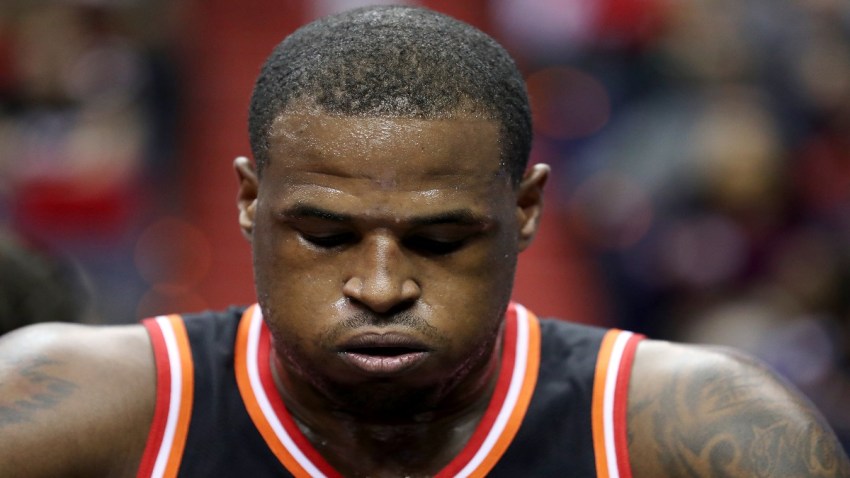 The Miami Heat fined Dion Waiters an undisclosed amount on Thursday for his public comments on playing time.
Waiters made the comments following Miami's loss on Tuesday, where he only was on the court for 12 minutes. During that brief time, Waiters turned the ball over three times. The guard picked up two points and only made one of the four shots he attempted.
"[Expletive] patience. I want to play. I've been patient," Waiters said after Tuesday's game. "I want to play. I've been patient long enough. What do I got to be patient for? Come on, man. I've been patient. I think everybody knows that. It's time. What are we waiting for? If I'm out there, play me."
The fine assessed on Waiters was for conduct detrimental to the team and head coach Erik Spoelstra added some thoughts of his own.
"I think it's important for him to realize: Our team is much different than when he left last year, and while his teammates are really here to support him, nobody is volunteering their rotation minutes to him. It'll have to be earned just like everybody else. These concepts of patience and surrendering to the team, whether we want to put expletives in front of it or behind it, those are going to be very important concepts for him to embrace, and I think he will," Spoelstra told the Miami Herald.
Waiters is averaging seven points per game this season and has played in parts of five contests so far. Waiters got a late start to this season, following ankle surgery last season. The guard was a key part of Miami's rotation in the past, but he will need to earn that role again.
The Heat will take on the Detroit Pistons on Friday at 7:00 p.m.