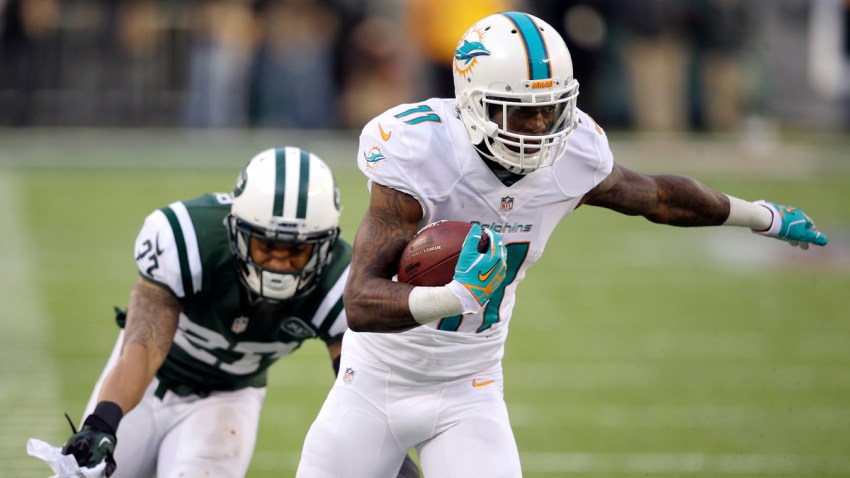 The Miami Dolphins and Pittsburgh Steelers are among group of six teams fighting for the final AFC playoff spot, and they will face each other Sunday in a game that could effectively eliminate either team from playoff contention.
But for the Dolphins to stay in the hunt (they are tied with Baltimore for the six-seed in the AFC, but the Ravens hold the tiebreaker due to their head-to-head victory in October), they'll need to do something they haven't since September: win two straight games.
"We told the team we're not going to reinvent ourselves from a schematic standpoint in December," Dolphins coach Joe Philbin said this week. "We should have identity by now, things we do well."
When the Dolphins have the ball: Miami's offense is coming off its best performance of the season, putting up a season-high 453 yards against the Jets last week. But they continued to struggle finding the end zone, settling for three field goals in a 23-3 win. Miami is the only team in the NFL that has yet to score 28 points in a game.
It will be a homecoming for WR Mike Wallace, who spent his first four seasons in Pittsburgh. "It's going to be exciting," he said earlier this week. He has caught 12 passes for 209 yards and 2 touchdowns, becoming the deep threat that the Dolphins envisioned when they signed him to a five-year deal this summer.
But the Steelers' defense is tough against the pass, with the 11th-best pass defense in the NFL. Six different Steelers have interceptions (though not Ike Taylor, who will probably cover Wallace on Sunday), and LBs LaMarr Woodley and Jason Worilds have combined for 11 sacks.
When the Steelers have the ball: Pittsburgh's offense has been inconsistent, but the Steelers have not allowed a turnover in three weeks. QB Ben Roethlisberger leads the 8th-best air attack in the NFL. He is completing 64% of his passes for 281 yards per game, and has 21 touchdowns against 10 interceptions.
The Steelers are less stout in the run game. Le'Veon Bell handles the bulk of rushing duties, but is averaging only 3.6 yards per carry. Pittsburgh is next to last in the NFL in rushing yards.
Miami's secondary will have its hands full with WR Antonio Brown (85 catches, 1,105 yards, 6 touchdowns) and TE Heath Miller (46 catches, 468 yards). The Dolphins have improved greatly in pass defense this year, and are second in the NFL with 16 interceptions.
Who has the edge? Pittsburgh has the home-field advantage, and it will be quite cold on game day (the forecast calls for a wintry mix with temperatures near freezing), but Miami seems to be clicking on offense and defense as the season hits the home stretch.
The Pick: Dolphins 19-Steelers 10
Details: Miami Dolphins (6-6) at Pittsburgh Steelers (5-7)
TV: CBS, 1:00pm ET
Line: Steelers by 3.5
Previously: Pittsburgh won 23-22 in 2010