Wednesday, May 23, 2012 | Updated 10:34 AM EDT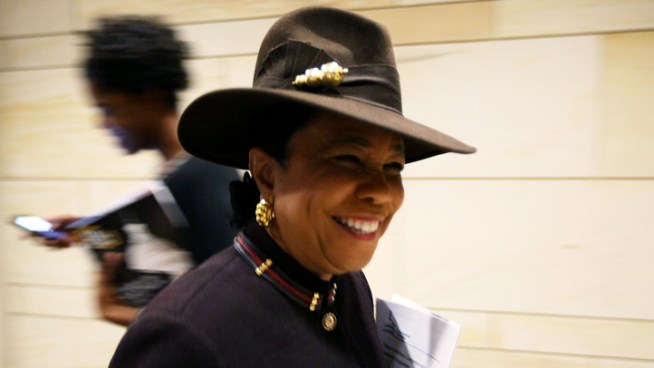 Getty Images
Rep.-elect Frederica Wilson (D-FL) arrives for a new member orientation November 15, 2010 on Capitol Hill in Washington, DC. New members of the House of Representatives have arrived to the Capitol for the five-day orientation which held by the House Administration Committee.
Florida Congresswoman Frederica Wilson will hold a news conference Wednesday to address the situation surrounding the Trayvon Martin case.
Retired Police Director Robert Parker will also be participating in the conference. Parker will discuss how the Martin case has affected young black men who are graduating from high school and attending college in the fall, a release said.
The press conference will take place at 5 p.m. at New Hope Missionary Baptist Church located at 1881 NW 103rd Street in Miami.
Martin, 17, was fatally shot in February by neighborhood watch volunteer George Zimmerman, who claims he shot the unarmed teen in self-defense.
Wilson is in her first term and represents the 17th District of Florida, including Northern Miami-Dade and Southeast Broward Counties. She is also the founder of the 5000 Role Models for Excellence Project, a mentoring program for young males at risk of dropping out of school.

To read more about the Trayvon Martin case, click here.