Immigration Hold for Airport Rolex Thief: BSO
A man caught on video stealing a woman's watch is still behind bars due to an immigration hold.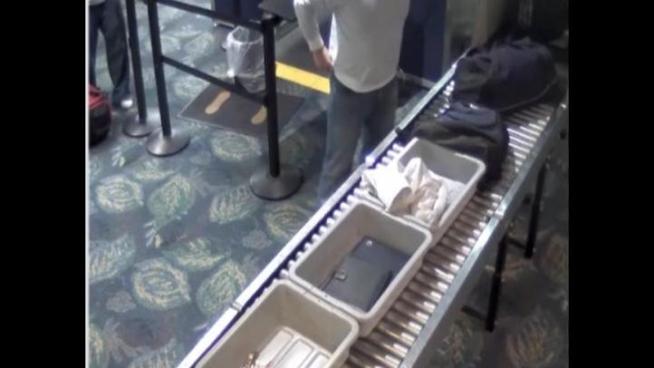 Igor Adrian Ramos, 37, was arrested at his Sunny Isles home Friday morning by Broward Sheriff's Office deputies, the BSO said. When deputies knocked on his door, Ramos answered it wearing the $6,500 watch on his wrist, the BSO said. Ramos was booked into the Broward Main Jail on a charge of grand theft. No information is yet available on his court case.
The BSO says the man they arrested yesterday for stealing a Rolex at Fort Lauderdale-Hollywood Airport has been placed on an immigration hold pending trial.
Igor Adrian Ramos, 37, was caught on surveillance video January 18 collecting his belongings, swiping the watch out of a bin, and walking away from the security checkpoint, according to the BSO.
The watch owner, Gloria de Regalado, had placed her belongings in the bin that day, but did not realize her Rolex was gone until she went to check the time 30 minutes later.
Ramos was wearing the watch on his wrist when the BSO knocked on his door Friday morning.
"When we asked him about the watch, he said it was a gift from God," Lt. Brian Montgomery said. "So I guess his gift ran out today."
Ramos had no idea he was caught on video taking the Rolex, nor that the incident was on the news.
Authorities said once de Regalado was contacted, she was happy to hear the suspect had been caught and that the watch would be returned to her.