Gabby Giffords Visits Newtown
The former U.S. Rep. from Arizona will hold a private meeting at a home in Newtown.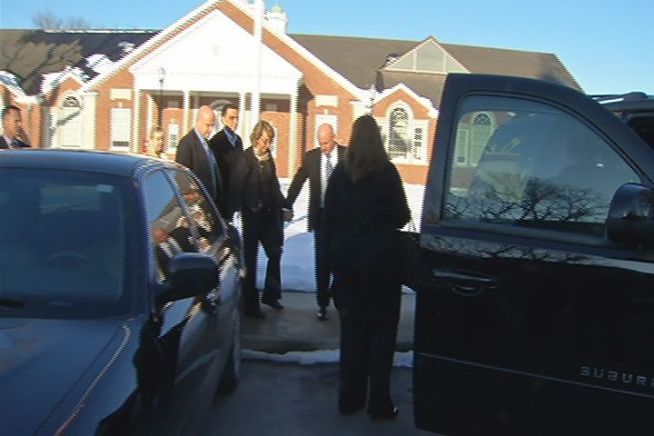 Fmr. Congresswoman Gabrielle Giffords visits with families of Sandy Hook shooting victims. A mass shooting survivor herself, Giffords was joined by her husband Mark Kelly.
Former U.S. Rep. Gabby Giffords, who survived after being shot at a campaign event in her home state of Arizona two years ago, visited Newtown Friday.
Sue Marcinek, an assistant to Newtown's first selectman, told The Associated Press that Giffords and her husband, astronaut Mark Kelly, met with the selectman, Sen. Richard Blumenthal and Lt. Gov. Nancy Wyman.
Giffords was also set to visit a home in Newtown for a private event, according to a spokesperson from Wyman's office. The event is not open to the public.
Giffords was shot in the head when a gunman opened fire at a campaign event she was holding in a Tuscon, Ariz., shopping plaza in January 2011. She survived, but six people were killed, including a 9-year-old girl. The gunman, Jared Loughner, was sentenced to life in prison in November.
The visit in Newtown comes just two days after Giffords met with New York City Mayor Michael Bloomberg. Giffords and her husband, astronaut Mark Kelly, met with Bloomberg Wednesday to discuss gun control, according to the New York Post.
Bloomberg has pushed for stricter gun laws in the wake of the tragedy at Sandy Hook Elementary School.