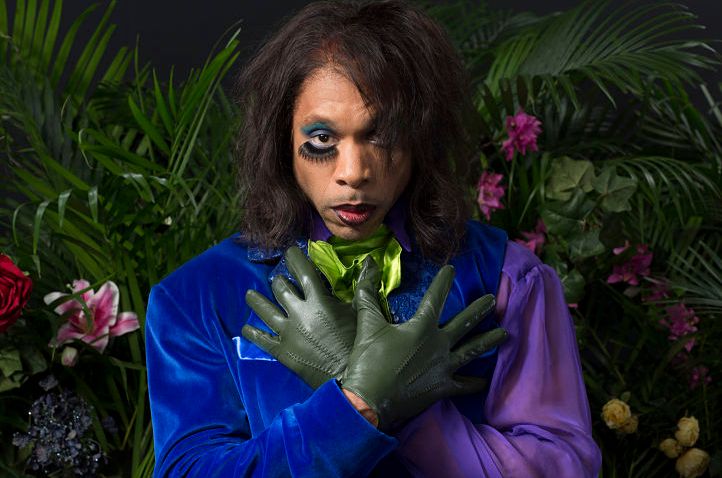 If a 19th-century French decadent had been raised on the road by Gypsy Rose Lee in a carny sideshow accompanying The Flying Wallendas and forced to grow food fit for a Surrealist, he'd likely come to create something akin to the show known as Orchid. Had that cat's dad been Prince, he'd undoubtedly come off a lot like The Master Gardener character played by the wowful Richard E. Waits. With only two weeks left before the ultra-wild Orchid packs up its vintage round tent and slips off into the sunset, Niteside thought it wise we ask its frisky star about what's still the talk of the town.
For those who don't yet know, what, briefly, is Orchid? In my opinion, Orchid is a multi-dimensional interactive live theatrical experience, where fantasy meets reality told in a story of the human condition. A melting pot of entertainment and theatrical disciplines, a "cocktail" composed of burlesque, cabaret, theatre, circus and pop concert.
For those who've not yet been, what kinda sensations might they experience? The kind of sensations to be experienced are vast and varying – "goose bumps," visceral sexual stimulation and raised body heat, as well as longing for your past and yearning for your future but living in the present moment. By witnessing everyday people telling everyone's common story, in a vehicle made to expose our common unity, there is also a raised awareness of one's own personal greatness.
Speaking of which, what kinda sensations do you experience each evening? Wow!!! My sensations are sent like a gravitational force from the Rock and Roll Gods, from Mick Jagger, Freddie Mercury, Axl Rose, James Brown and Jim Morrison, to Buffalo's own, homegrown Rick James to name a few. (Yeah, that's my hometown!) These artists, like myself, lived life to the fullest, on the pinnacle of the mountain, making no excuses, kicking ass and taking no prisoners! (Whew ... that's a lot of sensation!)
To what extent does the rest of the cast add to that impact? In my opinion, the rest of the cast jumps on board for the ride, the infectious nature of living so close to the flame draws in everyone – saint or sinner, audience and cast, all become one.
How would you describe the all-in-all play between cast and crowd? With the nightly standing ovations, I think it's very clear the public has had a life-changing experience, and they will go home affected in ways they may not recognize immediately, but perhaps in weeks, or even months down the road. Also, I feel a new sexual freedom will arise from the Orchid experience.
Orchid at 299 NE 38th St. (at Biscayne Boulevard) runs through Jan. 6. For more tickets, times and more information log on here.