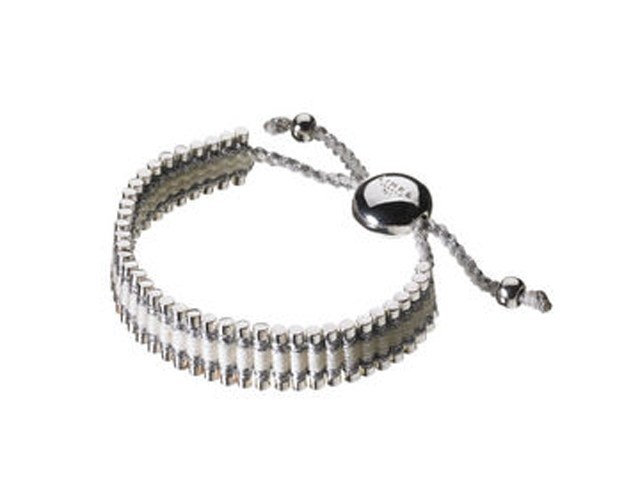 BFF: Long before there was a tally of Facebook friends to show off your pal power, there were friendship bracelets you and your besties braided together. Links of London offers the grown-up version so you can stroll down memory lane with something a little more sophisticated than colorful string knotted around your wrist. The Pewter and White Friendship Bracelet is a sterling silver white and pewter number your guy and gal pals would gladly wear to show they accepted your buddy request. $180, Links of London

VERY VERSACE: Miami has a history steeped in Versace. And tonight Neiman Marcus is offering a viewing of its future. The fall line lands at Bal Harbour Shops tonight for a preview of black, blue and bold all over. 9700 Collins Ave., Bal Harbour; 305.865.6161

SIXTY GOING ON 75: Miss Sixty is offering up to 75 percent off its spring/summer merchandise. Seventy-five percent off, that's like free—if free were paying 25 percent of the original price. Score looks like this three-quarter-length dress for just $85 (50 percent off its original price) or this large leather bag for just $87 (75 percent off its original $349). Plus, you can find on-sale shoes and accessories to match. Paying full price for stuff is so last season.