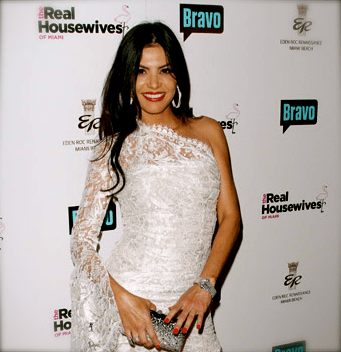 With some reality stars making up to six figures an episode, there is no doubt why people choose the small screen for their careers. But with the possibility of your entire past coming to light, Real Housewives of Miami's Adriana De Moura knew the job was worth the risk.

"I was trying to produce my own show here in Miami, but I didn't understand what it took for it to be successful," she told Niteside at the Eden Roc Miami Beach, "And then I was in talks with my friend Lea Black and then Bravo came into town and started casting and it all just kind of happened from there. "

De Moura, the "Brazillian bombshell" on the show, has made quite a name for herself so far on season one of the Housewives. Never holding anything back about herself, she warns fans: don't expect Atlanta or New Jersey type drama from the ladies of the Magic City.

"Like most first seasons, the women aren't as cutthroat. There isn't too much jealousy, cattiness or drama. There will be some, but no pulling off of wigs or table throwing."

And while many wonder how the ladies will portray Miami-- she says there is nothing to worry about 305.

"I think it's great. People think living here can be a superficial life, but we put Miami in a great light. We show the inside of living here—its fun, sophisticated, and never boring."