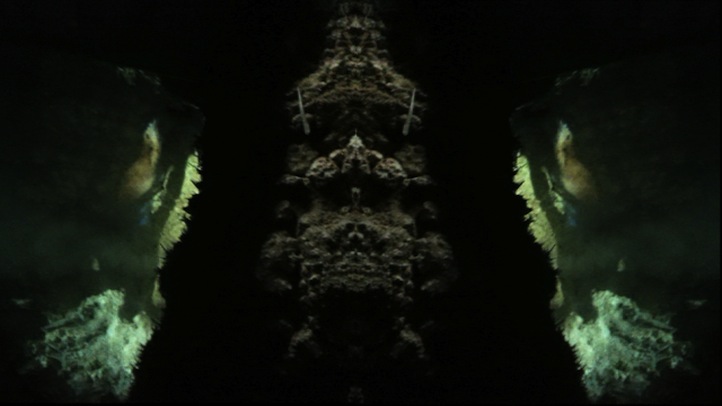 The collaborative game "Exquisite Corpse" was created by the surrealists with the goal of composing a figure. It involves different people drawing parts of a body on a sheet of paper. The catch is they cannot see what the person before them has sketched. In the end, they've created a strange, beautiful monster together.
In the video-music performance "Let It Come Down,'" artist David Brieske, otherwise known as FsiK HuvnX, will compose tunes to visuals created by Sinisa Kukec, forming a dreamy, surreal environment. This exquisite work will be part of a project by "SPRING BREAK/the end, a nomadic art collective.
Brieske uses non-traditional materials to create his haunting ambient sounds. He scrapes chairs on the floor, throws cymbals, flushes toilets, then disguises these familiar sounds with different effects. He's "using things that aren't even instruments, but are instruments in a way, " he said.
A self-taught musician, Brieske said that his favorite thing about music is, "the experimental aspect of it." He considers himself "more of a sound artist." He gets weird looks at Guitar Center when he requests his musical needs at the store.
Sinisa Kukec said that the best word to describe the performance is experiential, enjoying the light and sound, "it's about being present in the moment." The show is enigmatic, both the music and the visuals.
Come figure out "Let It Come Down" by Brieske with Freddy Jouwayed, and Juan Maristany, Stephan Tugrul and the sounds by Sinisa, Freddy Jouwayed, Edward Eden, Juan Maristany, Marcos Cherlo and Stephan Tugrul. The experience begins at 8 p.m. at 155 NE 38 Street, Miami on July 14.