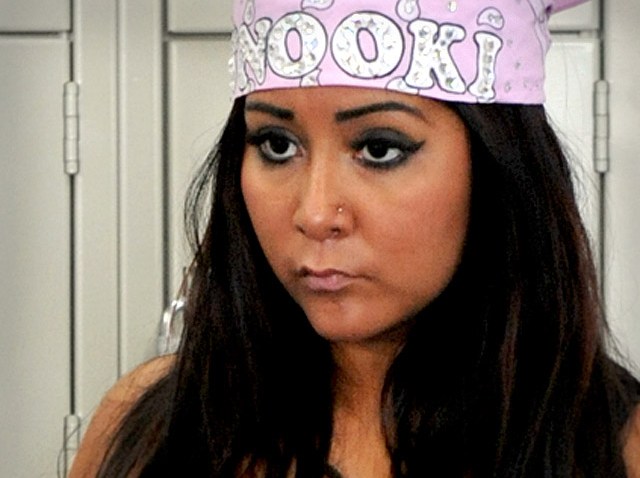 Author and known celebrity snubber Carl Hiaasen took aim at pint-sized "Jersey Shore" starlet Snooki last night, saying the outspoken and oft-booze-addled reality TV standout is no better than a boorish caveman.
"In the old days, you had saber tooth tigers snatching troglodytes out of the gene pool," Hiaasen told a packed house at Fairchild Tropical Botanic Garden last night. "Now they get their own reality TV shows. Honestly, how long do you think Snooki would have lasted?"
The acerbic author, whose latest tome "Star Island" pokes fun at paparazzi-filled celebrity culture, claimed in an earlier interview that he had never seen an episode of the popular MTV runaway reality hit. But the South Florida columnist said last night that making it in Hollywood these days has little to do with acting chops.
"One of the great things that has happened in this country, to create celebs and create famous people, is that you need not have any talent whatsoever," he quipped. "In fact, that sometimes can even hold you back a little bit."
In "Star Island," problematic and low-talent (but highly revered) pop star Cherry Pie continues to hit rock bottom while her actress stand-in is stalked by the paparazzi on South Beach. A"reality" that Hiaasen says is not as far-fetched in our society as some may think.
"There are morons in this world and some of them are famous," he said.