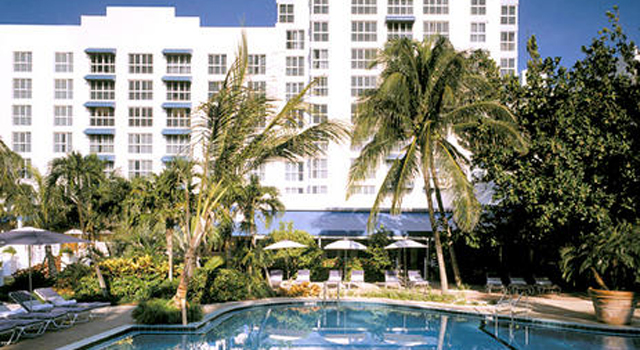 Shower, shave, suit up and rush out the door to get to that 8 o'clock dinner reservation. By the time you've valet parked and found your way to the table, you're exhausted, flustered and ready to get the show on the road. Relaxing meal for two—ha, hardly.

Enter Essensia, the Palms new restaurant, slated to open in April. Based on the concept of well being in a nature-inspired setting, Essensia invites you to slow down, sit back and smell the risotto, if you will.

With 120-seats outside and 85 in, the space is part of the Palms' multi-million dollar renovation. The new restaurant, bathed in earth tones, marries the dining experience with the recent green phenomenon. Executive Chef Gerd Richter, a long-time chef at the Palms keeps things fresh with seasonal produce, sustainable seafood, hormone-free meat and organically grown products.

From the Wagyu beef carpaccio to the roasted Spring beet and Florida orange salad and Tupelo honey and thyme glazed duck breast with grilled peaches, be sure to taste it all, but don't settle on a favorite just yet. Look for the menu to get a makeover each season to keep with the fresh-is-best concept.

Wondering what's up next time around? Essensia will offer up a "Tastings of the Next Season," a three-course sample menu of what's to come. It's your way of getting a sneak peek and their way of determining what will be a hit or miss next season.

In keeping with the good-for-you theme, the hotel will also debut its spa, The Palms Spa, the following month as part of the renovation.

Good-looking, good-tasting, good for you—sounds like it's all good at Essensia.