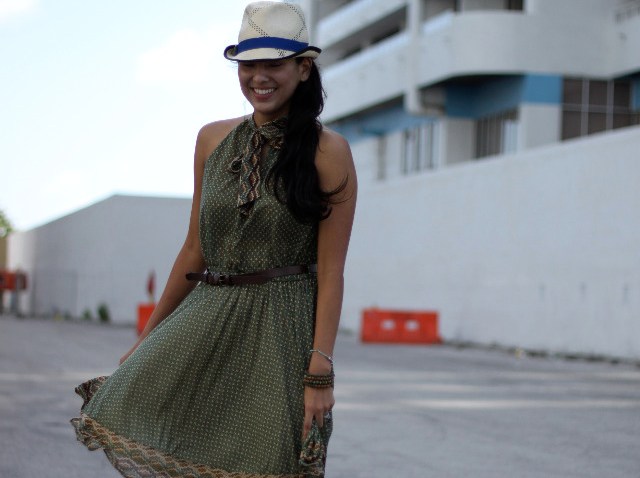 If you're a Miami fashion blogger, you can't ask for more than the Kardashian sisters.
Carmen Ordonez, whose blog Viva Fashion features shopping spots and celeb looks on a budget, says the main thing her readers want to know is where to find the celeb duo's duds on the cheap.
"Kim and Kourtney Kardashian are definitely really big right now," Ordonez told Niteside. "I get a lot of requests from readers to feature their looks for less."
"This is for all women who are looking for budget fashion," she added. "You don't have to spend a lot of money here to look good."
To prove it Ordonez is gearing up to co-host a charity fashion event with Mission Child this Saturday at the Hyatt Hotel in Coral Gables. There some 305 designers and boutiques will gather under one roof for an afternoon of discounted designer shopping (and a little spa pampering, to boot).
"I really wanted to bring out some of the hidden gems in Miami," explained Ordonez. "There are so many local designers and Miami boutiques people don't know about and I am always finding new places."
Starting next month, Ordonez will even be rifling through your threads, too. She is launching her company Viva Fashion Consulting, which will advise clients on where to shop, what to buy and even what to toss.
"I will go through your closet, and tell you to get rid of stuff," she laughed. "I want women to know just because it is a trend doesn't mean it is right for you -- I really want them to feel good about themselves."
No word yet on whether or not Ordonez will get to prowl Kim Kardashian's closet.
Join the Niteside mailing list! We'll help shed light on life after dark by keeping you posted on the latest from last night. Sign up here.