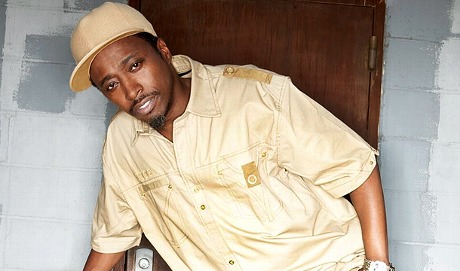 "Deuce Bigalow" funnyman Eddie Griffin said he'll be trying out his racy new material on audiences in Miami this weekend.
"The stage part is my favorite," he told Niteside ahead of the Oct. 9 taping of his Comedy Central special. "If you want a preview, head out to the Improve this weekend. I'll be testing some stuff out."
The comic, who will be at The Improv in Coconut Grove today through Saturday, said anyone looking for PG stand-up acts may not want to attend his show.
"Of course, it's a little X-rated," he said. "I curse. I drink. You can bring the kids, but it depends on [how] you raise them."
Being a father of nine and having multiple hit movies and TV shows on his resume, Griffin has a lot on his plate. He said show biz was not the industry he expected to play a role in when he was growing up in Kansas City, Missouri.

"A now good friend of mine saw me on stage and put me in my first film. I liked it and decided to stay around. My first major film was with Bruce Willis, so it was a big name for my first movie. I figured I was doing something right," he said.