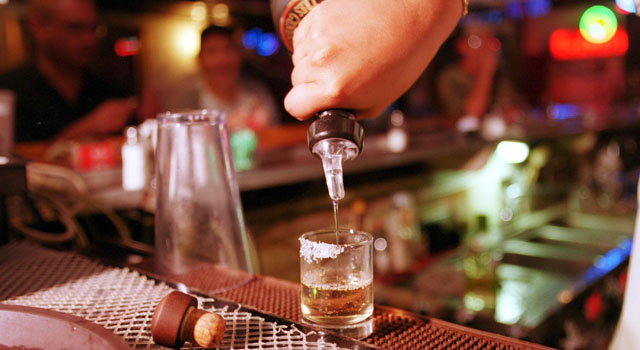 They may or may not have given us swine flu, but lets not let that spoil Cinco de Mayo.

This May 5, let bygones be bygones and celebrate Mexico at these Cinco de Mayo festivities happening around town. Don your best sombrero and surgical mask and get ready to say "ole!"

THE CAT'S MEOW: Jaguar Ceviche Spoon Bar & Latam Grill is throwing a Mexican fiesta that's taking up a whole block in Coconut Grove. From 8 p.m. to 10 p.m., groove to a mariachi band, sip on margaritas and celebrate South of the Border with a little Miami style.

MASQUERADE DE MAYO: Decorate your swine flu mask and get over to Rosa Mexicano for the Cinco de Mayo Masquerade Party. The first 200 customers who show up in costume after 5 p.m. get a free shot of 1800 Tequila and a free shot glass. We have a feeling they want you to keep the glass so you can keep filling it up over and over again. The festivities continue with a piñata, a special Cinco de Mayo menu and a margarita cart that offers tableside service. Ole!

CINCO DE SOUTH BEACH: Lincoln Road gets a taste of Mexico when it shuts down near El Rancho Grande for a block party. Expect Mexican beers, margaritas, Mexican-themed music, guac and all of your other favorites South of the Border.

MEXICAN ROOFTOP RENDEVOUS: What better way to celebrate the fifth of May than with a fiesta way up high in the sky at Plunge Rooftop Lounge at the Gansevoort South? Sip on Patron specials and Tecate while you lay back and listen to the sounds of DJ Felixx. Just don't ask him to play the Mexican hat dance—again.