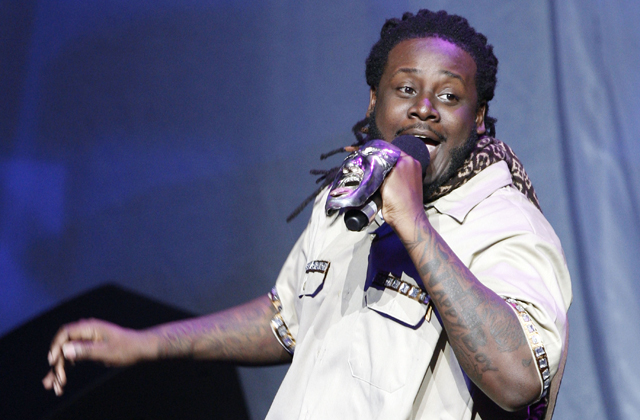 Grab your bikini-clad shorty, throw her on the back of your crotch rocket and head to SoBe for Memorial Day weekend. Whether you dream of being on a boat with T-Pain or want to kick it old school with Busta Rhymes, there are plenty of places to get shake what your mama gave ya.

On Sunday, pray you have enough energy to get through the night, which could include Yung Joc, with performances by Papa Duck and Rare Breed, at Dream; Algernod Lanier Washington, aka "Da REAList" rapper Plies, at Dolce; more Busta Rhymes, this time at Ink; or Trey Songz at SoBe Live.

But save room in the sched for the big guns, which include Mansion's Atlanta vs. Miami, hosted by Rick Ross and Young Jeezy and judged by T-Pain; the Miami Heat Party at Cameo, hosted by Uncle Luke and Trina, with DJs Nasty, Killa Mike, Epps and Ice-T; and Imagine Sundays at Liv, which will feature ex-Dolphin Louis Oliver and Michael Gardner, Jermaine Dupri (Janet's squeeze) on the decks.

And if you want to make it an all-day marathon, start out at Bayfront Park, where Best of the Best will feature T-Pain, Bounty Killa, DJ Khaled, Cocoa Tea, Beenie Man and lots more, starting at 1 p.m.

Monday is the Big Day, and what better way to honor our fallen soldiers than by partying with Luther Campbell at SoBe Live; Busta and Jadakiss (again) at Cameo; or, over at Ink, the English language butchering Miami Fin-a-Le.

Happy Muh-more-ee-all Day.