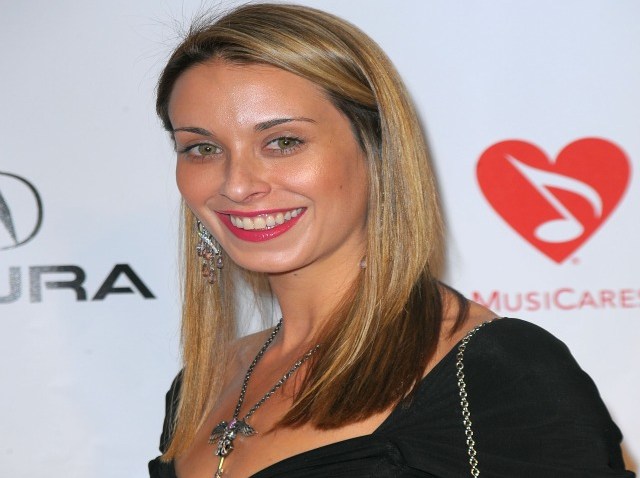 Songstress turned jewelry designer Jamie Jo Harris hosted her official Miami launch party at Jackie Abraham Fine & Estate Jewelry boutique on Thursday. Harris, who had a chart topping duet with Bee Gee's Barry Gibb, sat with us to talk about her rocker chic bauble line Belle Coeur, her favorite Miami spots and where she gets her musical inspiration.

What inspired you to launch a jewelry line?
I've always loved jewelry, and I wanted to create a unisex line that was romantic and at the same time symbolic.

Who do you feel your creations suit as far as style?
Well, Belle Coeur means "beautiful heart" in French, so it's really for anybody because it's all about love.

What makes your jewelry line unique?
It's interchangeable. There's a lot of charms that you can take off and switch up to wear as earrings or a necklace. You can even give the charm to someone you love.

Where do you like to shop in Miami?
I like The Webster. They have a nice collection of cutting edge fashion there and I also like Maison Martin Margiela.

When you're not writing songs with Grammy-winning producer Rudy Perez, where do you go to relax?
I like the Soho House. It's conveniently close to my apartment and it's spectacular and classy. The beach is also very inspiring to me musically. I get a lot of my inspiration from landscapes like Miami's skyline and sunsets.

As far as your third album. What kind of music can we expect?
It's contemporary music with rock popping beats.

Is there a certain musician or band you'd like to collaborate with?
Definitely Lady Gaga.