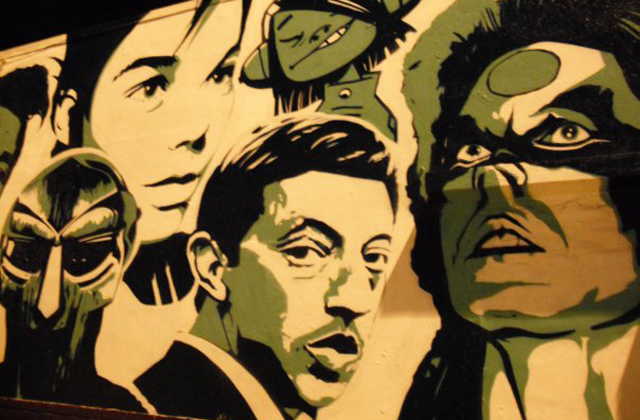 It seems lately everything's coming up Serge.

Tribute albums and re-releases have been popping up all over the place over the past few years for this controversial artist, who was well-known for singing a "romantic" song, "Lemon Incest," with his young daughter (actress Charlotte) in the 80s.

Because it seems anything went in the 80s.

Gainsbourg enjoyed pulling a chain or two, whether with his womanizing or lyricisms about the Holocaust. Gainsbourg was pretty much an icon of what it means to be French, brash and cool.

Sweat Records stays true to its independent roots by paying tribute to the great French chanteur as part of the music store's continuing Movie Monday series. They'll be screening "Histoire de Melody Nelson," Gainsbourg's 1971 orchestral rock epic. The film recently premiered in the U.S., so those who go will be some of the first in the country to get a peek. Sweat'll be screening rare footage as well.

Don't get too excited, but some clips will include the sexy Brigitte Bardot and Serge's heavy lusty lids.

If Lady Luck is with you, you just might receive the free giveaway copy of the 28-minute album.

View the film tonight for free at 8 p.m. and enjoy the coffee, tea and cupcakes.

For more of Liz Tracy's Miami missives, visit her blog, Miami, bro.