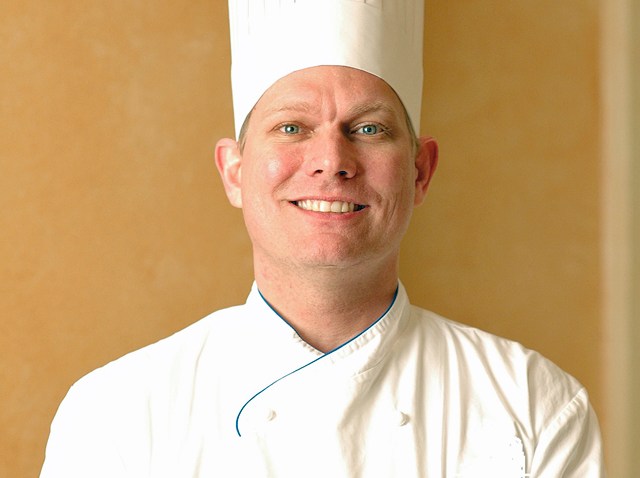 We think it's safe to say chef Joseph Mayard has a thing for the South. The Miami native learned to cook in St. Augustine, worked in kitchens in Chapel Hill and New Orleans and is now back in his hometown, running the show at the Mondrian's Asia de Cuba. Here, Maynard talks about the resto's most popular dish, how they have fun in the kitchen and the special place he has in his heart for, um, beans.

Describe your cooking style in one word.
Fresh.

Most popular dish at Asia de Cuba?
Char Sui Beef Short Ribs. I think that the popularity of this dish is due to the flavor of the Char Sui Glaze and the tenderness of the ribs.

Dish you're most proud of at Asia de Cuba?
Tunapica. Tunapica is a true fusion of Asian and Cuban; there are many areas throughout Malaysia and Asia that you find raw fish served and the picadillo ingredients combined make the dish really pop.

Biggest difference between Miami and New Orleans food scene?
Miami has an evolving and constantly changing food scene that runs two to three years behind New York and L.A., while New Orleans is five to six years behind.

5 ingredients every kitchen should have.
Soy sauce , sugar/honey, fruit, seafood, chocolate.

5 utensils/appliances every kitchen should have.
Sharp knives, Vita Prep blender, Robo Coup, Chinois, vacuum sealer.

Strangest habit/ritual you have in the kitchen?
Creating ways to call food out that makes the cooks laugh. In the kitchen, when something is needed in a huge hurry, for example, the common term would be "I need it on the fly." Well, we use the literal translation by saying "I need it a la mosca."

First dish you learned how to make?
Beans. I learned how to make them during times when my family would visit my grandmother and she would cook all day while my father fished or hunted.