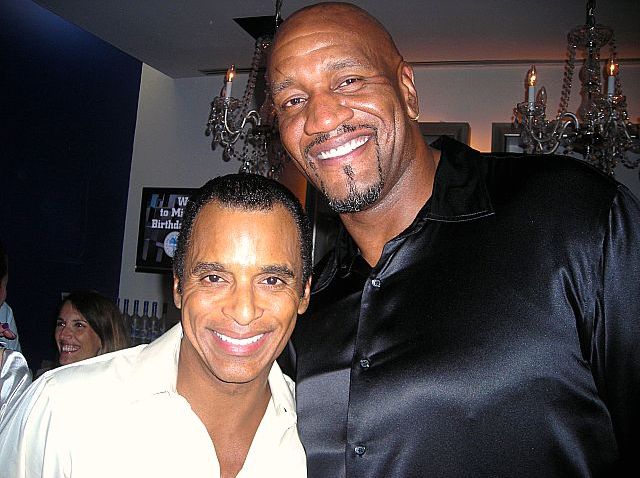 Mayor Tomas Regalado, celebrating Miami's 114th birthday at the American Airlines Arena last night, said the Heat's hot line up will be the gift that keeps on giving for the Magic City.
"We are already seeing a change in the downtown area," said Regalado, who was mingling with celebs and athletes in the Grey Goose VIP Lounge. "We have seen real estate moving faster now in downtown. We have seen restaurants that were thinking of closing and now holding on."
He added, "We are a city that has a bright future."
Hundreds of guests flocked to the American Airlines Arena last night to ring in the official birthday bash for the City of Miami.
"What people didn't have with all this bad news in the past was hope," Regalado said. "And now there is a sense of hope that things will get better."
Grammy winning Jon Secada -- who was also in attendance to ring in his hometown's birthday bash -- summed it up best when he said: "We got it all, baby."