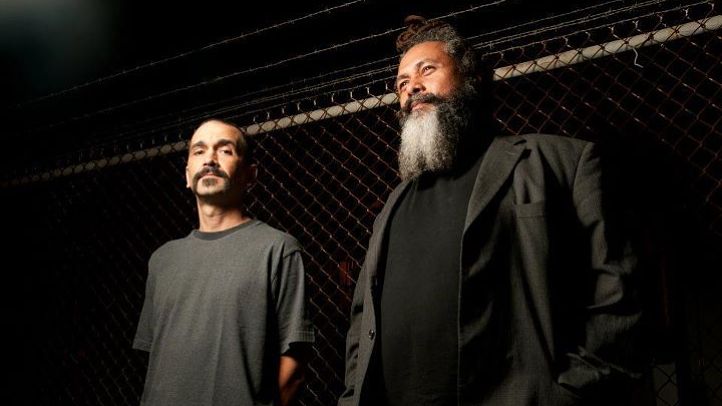 The last time Niteside caught up with Buffalo Brown, he and his cohort Brave Ulysses were bringing Cog Nomen into Joey's Wynwood; since then the ultra dynamic electro-plus duo has been basically holed up readying their second LP, The End of Knowing (As We Know It). Six months on the fruits of said labor are ready for the wild world, which for us means this Wednesday at Bardot. Yes, we mean this Wednesday.
Wanna tell us a bit about The End of Knowing? Most of the instrumental songs started in my bedroom in Miami Shores; then we finished them and recorded the songs with vocals at Brave's set-up in South Miami. We don't use any particularly special microphones or software. We wrote these songs by playing together before we recorded them so what you hear is pretty much how we sound live.
Why'd you & Brave both decide to sing on this slab? We were hearing melodies on top of what our limbs were already playing so we added words to those melodies. We're inspired by songs where the sound of the words has as much weight as whatever you believe those words to mean.
Have any other new elements been added to the Cog Nomen sound? We pretty much both sang and played the same instruments as on our first album. We were able to take our time and be more thorough with our song process and we were having more fun for it. It's evident in the music.
Will we be hearing all that and then some on Wednesday? On Wednesday it will look like I'm tapping out morse code on my pedals and Brave will look like he's playing drums but the sounds you hear may be of heavenly horns or galloping horses. We will mostly play songs from the new album with a few from the previous... between the horns and galloping.
Why'd you decide to debut the new LP at Bardot anyway? We've had some special performances there... it has an intimate feel. Every time we perform at Bardot we want for it to be a remarkable moment for the audience. Hopefully we can repeat that effect on Wednesday.
Anyone else on the bill we should know about? Opening the night will be Fitzroy. His music has a cool mystical vibe. Something akin to Alt/Carribean.
Together fans should expect what? Fans should expect to rise up from the trance and start to dance.
Cog Nomen performs Wednesday August 1 at Bardot. For more information log on here.