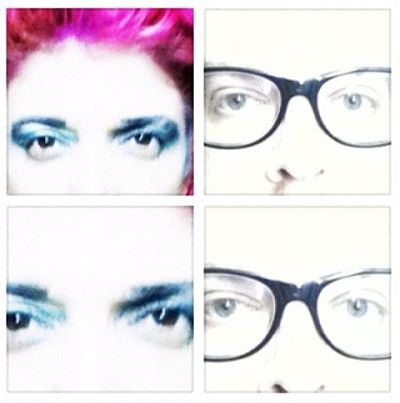 Among those taking to Awarehouse's increasingly fabled stage this Second Saturday night will be a duo called YOYO XO, which either splintered from Crystal Cadillac or came about concurrently. Since DJ/Producer Cosmo (nee Brett Thorngren) happens to be in both outfits, Niteside asked him to explain.

For those who don't know, what the hell's a Crystal Cadillac? A metaphorical lyric about spanning time from 'Candy Kisses" -- one of the first songs we wrote.

So it's also some kinda band? Yes. It's me and singer Gil Bitton

Didn't you recently celebrate some kinda CD release? Yes, at Vagabond. It was almost a year to the day of our first show. Sixteen songs later our full-length LP on IVAN Records is available at Sweat, Uncle Sam's and Radio-Active Records.

Aren't you a Friday night Vagabond resident? I am, since New Years Eve. It was a rough start but it isn't like I'm reinventing the wheel. I'm just playing the songs the boys and girls want to sing along to.

Wasn't CC slated to play Awarehouse this Saturday? Yes we were, due to family reasons however, Gil had to leave town.

So who will we see in its place? Two-thirds of Crystal Cadillac's live band (Amanda Green and myself) as our other project (YOYO XO), which is a synth-based experimental punk rock duo. We've also got product available at Sweat -- on limited white vinyl!

Who else is on the bill? Loin King Electro, OrganicArma, Transoverload and Sounduo with fashion artists Art of Shade, LiTTLE RAMONAS and Revamp Relove. The event's called The Chromatic Project, another fantastic WASABI FASHION KULT event, and it's being filmed to document the underground scene we're honored of being a part of. It should be a BANGER of a time!

It does sound like some kinda wild night. Anything special we need to know before we go-go? It's a tribute to COLOR!
The Chromatic Project with YOYO XO, organicArma, Transoverload, Sounduo, Lion King Electro et al Saturday July 9 @ Awarehouse 550 NW 29th Street West of Wynwood Doors open at 10pm.