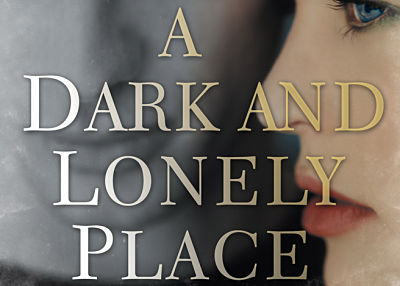 Back when Miami was still coming into its own, an outlaw named John Ashley and his Gang robbed banks, bushwacked bootleggers and generally wreaked the kinda havoc of which legends are made. From his Everglades hideout, "the Swamp Bandit" and his wife Laura, who served as both lookout and getaway driver, came to be considered Miami's own Bonnie and Clyde. In A Dark and Lonely Place (Simon & Schuster $26), crime queen Edna Buchanan picks up their bloody trail 100 years later, only this time it's their descendants who are fighting the law. Hear all about it this Tuesday at Books and Books.

Wanna give us the quick lowdown on A Dark and Lonely Place? It is the novel I've yearned to write for half my life, inspired by the legendary outlaw John Ashley and his tragic star-crossed love affair with Laura. What if, I thought, fictional descendants of the real John and Laura were in Miami today and caught up in the same dangerous chain of events their forebears faced? How would their story end? Can those of us with the outlaw imprint of violence and tragedy in our DNA break the cycle? Can we change our own destiny? Or must dangerous people in perilous places always end the same way?

How'd John Ashley (and his Gang) initially come to your attention? From a yellowed old column in the morgue at my first newspaper job at the Miami Beach Daily Sun. The Sun had published since the 1930s, when the Ashley story was still relatively fresh. The long dead columnist wrote that Laura hanged herself at the gang's Everglades hideout after John was killed. Wrong. I later found that that particular suicide attempt failed. Their story haunted me, but their voices were only murmurs and their faces mere shadows from the past.

Then one night, I stumbled upon an old photo in The Herald's morgue, a handsome youth with a grin so infectious I couldn't help but smile back. How startling to see John Ashley's face for the first time. He wore a crisp, white, tropical suit, dark tie, and a fresh haircut. He stood at the threshold of manhood, his life stretched out before him like a promise. Never in his wildest dreams could he have imagined then how broken that promise would be, or that he would soon become the most controversial and notorious character in Florida's colorful history.

Were you at all helped along by any of the three previous Ashley Gang books? I only knew of two, found at the historical museum. One, Florida's Ashley Gang by historian Ada Coats Williams, confirmed what I already knew, that John and his men surrendered peacefully to deputies who handcuffed, then executed them. Shocking. Mysterious deaths in police custody, who'da thought that could ever happen in Florida? Hix C. Stuart, a contemporary of the Ashleys wrote the other (The Notorious Ashley Gang). He's the only person I know of who actually interviewed John Ashley. I would have loved to be there! Unfortunately, that was long before I was born, and Stuart didn't pose a single question I'd want answered. But, of course he didn't have my vantage point on history's observation deck, nearly a hundred years later, and, of course, the notorious outlaw he was grilling was heavily armed.

What about that 1973 movie, Little Laura and Big John? No. Wish I'd seen it though. What a trip! Heard that singer Fabian played John, opposite Karen Black's Laura! I missed an entire generation of books, movies, and music while listening to police radios and covering crime for The Herald.

Speaking of potential source material, was your title at all inspired by Nicholas Ray's flick and/or Dorothy B. Hughes' In a Lonely Place? Not familiar with either, though I just looked up the flick. Sounds great. Love Bogart! My title springs from two sources: History is a dark and lonely place, especially for those who ignore it, and the gang's Everglades hideout, which became a hauntingly dark and lonely place for both the historic and modern Lauras.

Edna Buchanan reads from and discusses A Dark and Lonely Place Tuesday November 8. For more info log on here.