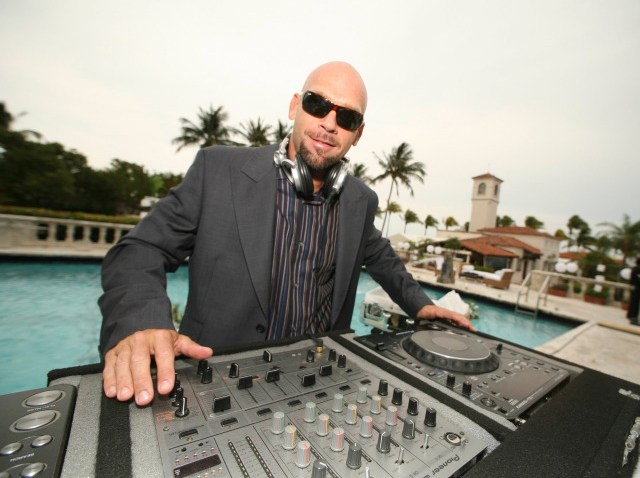 If anyone in this town can turn Sundays back into the kinda fun days South Beach once reveled in, it's DJ Jody McDonald. In fact McDonald, one of the handfuls of party people who were present at South Beach's re-creation, got his start doing just that. Back then he called his gathering T-Dances; now he's named it Funk Shui. With three other veteran spinners right by his side, and the one-and-only Albion locked-down for the day/night, it's a cinch this shindig is gonna do what shindigs haven't done in awhile -- and that's swing it without shaking you down.

Can you please give us the lowdown on Funk Shui? We call it "aural massage with happy endings" It's a late afternoon/early evening party on Sundays in the outdoor garden and inside bar of the Albion Hotel. The garden DJs will spin dance classics, rare disco and soulful house, while the inside bar is open-format/kook. We've got four South Beach native DJs: DJ Danilo aka Adora, DJ Smeejay, David Solero and me. And we'll have special guest DJs too, all rotating around three DJ setups. Drinks are cheap -- $5 funk shui swig, $3 beer -- and there's no cover. We're running it from 5-10pm so it's over in time for those who need to be in bed before midnight.

What made you all decide on The Albion? We feel the Albion is one of the last rare gems on the beach that has not been taken over by corporate moguls and over-run by insipid guests. The Albion is a classic, Deco, South Beach, iconic, architectural structure with an amazing garden, and where the local owners -- the Rubell family -- can actually be found walking around the premises.

This isn't your first time doing a Sunday afternoon party is it? I have done many parties on Sunday afternoons: Original T-Dance, Ice Tea, Hey Day, and Goodlife to name a few. I have always felt that Sunday afternoon/early evenings lends itself to a beachy, casual, informal, "lighter" party and one where folks come to dance and have fun without the serious pick-up vibe of later evening parties.

You're known as the go-to DJ when anybody's having a grand opening. Can you please name a few of the most notable openings you've spun? The AMEX tent at the SuperBowl XLI, the celebrity nuptials of both Mets catcher Mike Piazza and Creed lead singer Scott Stapp, the center court championship game of Sony Ericsson, the unveiling of new BMW C class series... the list is endless.

At some time or another you've also hit the decks at just about every club in town. What are some of your more memorable spots? Spinning at Liquid with Madonna in the room for sure! The house parties of Barbara Becker are always memorable and attended by celebs such as Lenny Kravitz and Naomi Campbell.

While you're here, can you give us a few new hot tracks that have made your playlist? Everything by Lisa Shaw, who lives here now -- so exciting. "Cobra Style" by Teddy Bear, Estelle's "Freak," Janelle Monáe's "Tightrope," Grace Jones' new (and old) stuff, Cerrone's "Supernature." I'm waiting to add the next Thug Sinatra track to my list.

When you're out and about around town, what spots do you most dig hitting? I like Electric Pickle, Bardot and Club Bio, and for food Michael's Genuine.

What else is coming up for Jody McDonald? I am focused on the success of Funk Shui but I have a few local happy hours and gym gigs with exercise gurus coming up.