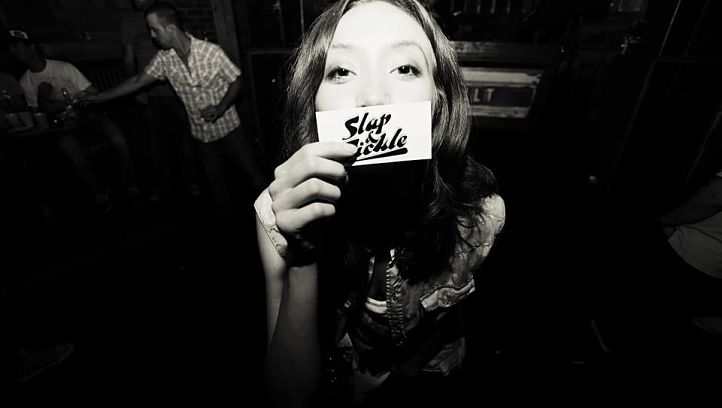 The last time Niteside got a minute with Eyal Agai aka Pirate Stereo, the afterdark alchemist was set to spin The Best Little Whorehouse in Wynwood; now it seems he (and a few of his best friends) have corralled some of those lovely, er, ladies and let 'em loose each Tuesday at Electric Pickle. The party's called Slap & Tickle and disreputable women aren't the only part of the equation -- disreputable men are in abundance too, as are those of questionable genders. Got doubts? Slap & Tickle at Electric Pickle will demolish 'em.

What the hell is Slap & Tickle? Slap & Tickle is a weekly party that began in the end of February and has since developed into one of the biggest underground dance parties in town.

Who all is in on this with you? This is the brainchild of me, Troy Kurtz and Santiago Caballero with the backing of MIAMI MAYHEM aka Daniel De las Casas, Gotta Dance Dirty and Electric Pickle.

Who gets to Slap & who gets to Tickle? Wednesday morning you realize you either got slapped or tickled. Chose your mischief.

Are there any other, er, proclivities we need to know about? We don't feel you should have to spend a lot of money to have a good time. The party is free and we keep the drinks really cheap with weekly drink specials that range from $2 tequila shots to affordable beer. The music at S&T doesn't adhere to a specific genre or particular style either... it's just good dance music that we think has slipped under the radar.

Why did you choose to throw this at Electric Pickle? When we approached them in January, they were really enthusiastic about our vision, and we really respect the Electric Pickle as one of the most premium underground spots in Miami. The vibe upstairs is unparalleled.

Speaking of hot spots, where else are you boothing up these nights? Troy has been playing at LIV, Amnesia, and Arkadia; I'm at Mansion, Bardot, Soho, and Mokai. So between us, we're practically all over Miami.

Anything else you wanna mention before we go-go? Prepare yourself for the S&T hangover on Wednesday morning. It's brutal.

Slap & Tickle takes place Tuesdays at Electric Pickle. For more information log on here.