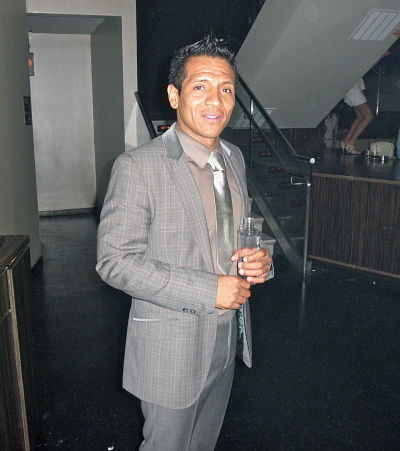 The much-anticipated Grand Central officially opens its doors to the wild world tomorrow night. And if the fast action that took place during Winter Music Conference is any indication, it will be a frenzy indeed. Put into play by Poplife principals Barbara Basti and Aramis Lorie, their Ecco Lounge partner Brian Basti and former LIV manager Fernando Alvarado, Grand Central promises to put DWNTWN on the proverbial map -- and to keep it there in perpetuity. Niteside got Alvarado, who's run clubs everywhere from Cancun to Vegas, and asked him to give us the lowdown.

Can you please tell us a bit about Grand Central? Grand Central is a contemporary event space rooted in nightlife. We will be hosting events that will cater to Miami's most discerning music lovers. Live music will be an integral part of what we do, and it will make Grand Central stand apart from other establishments in Miami. With a movable floor plan, guests can expect to see a new lay out or installation with each visit.

What's on the agenda for opening weekend? We'll be showcasing the venue on Thursday night with a Grand Opening party, presented by BlackBook Magazine and Stoli. Friday night we have Felix Da Housecat coming in to spin. And Saturday night we have Poplife, with a live performance by Major Lazer.

What other events might we look forward to in the near future? We have some great live performances coming up: The Pains of Being Pure at Heart and Surfer Blood will be play Poplife's 11th anniversary party in June. Also scheduled in June is the Latin group Los Autenticos Decadentes. And we've got a live performance by Crystal Castles scheduled for September

Why did you and your partners decide on that location anyway? It's a building that carries a lot of history, being that it was built just after the turn of the century. Originally, it was a railroad freight station and the architecture is unlike any other in the area. Since the building has a lot of charisma, it lent itself perfectly to house Grand Central project.

How did you and the Poplife/Ecco group come together? I was working on another project when I met with Aramis (of Poplife and Ecco) and I decided to put my project on hold to join this exciting venture. They know the marketing; I know operations -- plus they are great people.

You left LIV to come to Grand Central, which surely shows some true belief in the venture. What made you decide to make the leap? I am always looking for great opportunities to learn and grow and have a different experience. It's always hard to leave the places I work, but I love creating new relationships, and I love to help new projects become a total success.

Word is you started out at the bottom of the ladder and worked your way to the top. Can you please give us a brief rundown on your previous experience and how it might come into play? I learned the business on the streets. I mean, I never went to school for this, I did work from the bottom up and I had opportunities to learn from some of the best people in this industry. From dishwashers to owners and every position in between, I took the best from them and discarded what I believed is not good, always learning and improving my skills.

When you're not at either Ecco or Grand Central, where in town do you most like to hang out? I love to eat at Scarpetta at the Fontainebleau, Quattro and Sosta on Lincoln Rd. I would consider myself a wine and nice dinner guy.

What's coming up for Fernando Alvarado? Only God knows. But he has blessed me with everything I can possibly need to be and feel happy and successful.