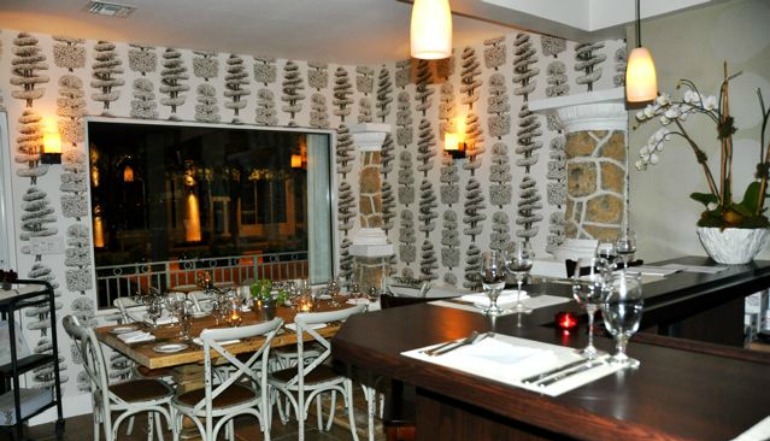 As neighborhoods go, Wynwood's undoubtedly got it. The art and the music and the film; the food and the drink and the deep, dark nightlife... it's a veritable hodgepodge of hotspots. So it only makes perfect sense that chef Jean Paul Desmaison would choose this stretch of city to open up shop. He calls his hangout Jean Paul's House, and it feels just like home. Niteside got the cat to chat about the joint's Happy Hour action.

Wanna tell us a quick bit about Jean Paul's House? The idea was to create a bistro-like restaurant, where you can feel at home, have nice, warm ambience and exceptional food with a great quality of service. I call the food "new world cuisine with a Peruvian touch," which basically consists of a little bit of all cuisines and a few Peruvian dishes as well. I was born and raised in Lima, and that's a huge part of my style of cooking, so I really love to give those Peruvian touches to my food. I try to serve local, organic, sustainable products, and the best quality of ingredients. I consider this my house and the food is a representation of what I want to cook and serve in this moment. I will change the menu regularly according to the season and my mood.

Word is you've got a pretty extensive wine list; that so? Not too extensive. We just opened, so the wine list will change as we get to know our clientele better. We really have amazing wines at excellent prices. The best prices around... We do have some new world wines, but for now my preference is for old world wines. We really have interesting wines and our wine and dining can only get better here at Jean Paul's House.

How will that factor in to Jean Paul's Happy Hour? We stay open between lunch and dinner so it's an excellent opportunity for customers come and enjoy some nice wines and beer at half price and have a bite to eat. We have an inviting patio and a fantastic bar, so if you are nearby come and enjoy a glass of wine and maybe a prosciutto and manchego empanada with a figs sauce.

What else will be on tap for Happy Hour? In addition to the wine and beer, we created a tapas menu to be served between 3 to 6:30 Monday through Friday.

Jean Paul's House is located at 2426 NE 2nd Ave Wynwood. For more information log on here.