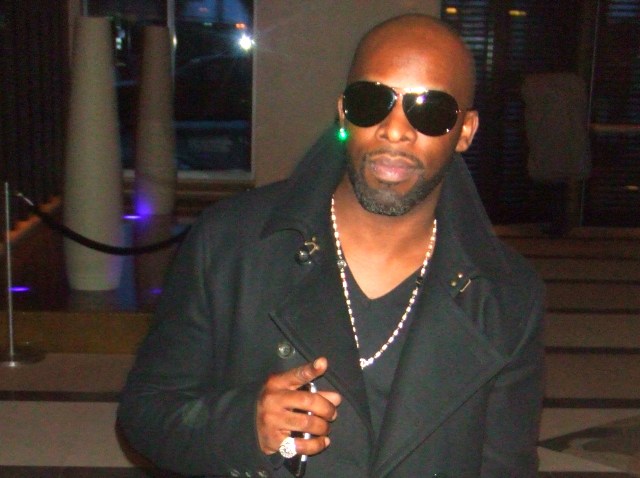 Joe Thomas dishes on the craft of penning chart-topping ballads and the Magic City's propensity for romance. Niteside caught up with the R & B star at sound check inside the James L. Knight Center before his weekend performance at the "All About The Love Tour," which included Keith Sweat and Kem.
You've been penning hit love songs since the 90s. More & More is a must-play for any romantic candlelit evening. How has R & B evolved from when you first started? When I came in the sound was more of the old school R & B sound like in 70s. It was more along the lines of live singing and background dancers and such. I came in with influences like Bobby Brown and New Edition. Those were the guys I looked up to. Now the sound is a little bit more mechanical and technical. It's still good music but I would like to bring the music back to the essence of what R & B represents.
Most singers in today's musical climate need a major label's backing, but your fan base hasn't dwindled since leaving Jive Records for Kedar Entertainment. In this business it's easy to become jaded, but I think the fans feel my love for the music and it resonates with them. I think they see and appreciate my respect for the music. I try to stay in my lane and keep to doing what I know how to do.
In 1997, the song "Don't Wanna Be A Player" put you in heavy radio rotation. So, how does Miami fare as a player's paradise? It's true that what happens in Miami stays in Miami. It's a wonderful place to play. Beauty, gorgeousness and exoticism surrounds everything. Miami has a mix of everything. There are Colombians, Brazilians and people from all over the Caribbean here. There's a little bit of L.A., New York and Vegas. Getting to perform outside is always enjoyable.
Any Valentine's advice for the fellas? It's that one special day. Folks say it's just for the women, but it's for us guys to. We get to prove ourselves to our special lady. You have to take time out for the woman in your life. You don't really have to go do it big. If you show that special lady how much you care, you'll reap the benefits and accolades. Trust me.