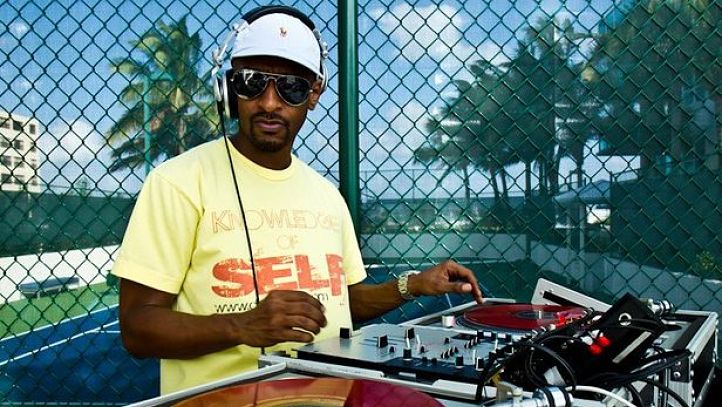 Of all the spinners doin' the dizzy on South Beach, damn few are as resourceful or as resilient as DJ Self Born. A hotspot heavy for well over half a decade, this Chi-town native now not only boasts his very own venue, but he's still serially killing it at other joints too. Tonight the kickass spinman adds Foxhole to his already considerable line-up.

In a sentence, just who is Self Born? I have a funny catch phrase that I use: "The most magnificent and the most humble DJ on the planet."

Where do you currently reside? Wednesday nights I do a set at Automatic Slim's, Friday nights I'm at Chow Down Grill, Saturdays I'm a rotating DJ at Shore Club poolside; then finally Classic Sundays at Love/Hate, where I've been for overfour years.

Word is, Sundays have led into an even bigger step up, that so? After having a successfully consistent Sunday party for four years the ownership approached me about taking over Love/Hate as owner. They only did this because I had been communicating to them for the previous two yrs about how I was going to open my own place and how it's time for me to take it to the next level. So I stayed focused and instead of finding a new space and doing a full build-out from scratch, I took the opportunity when they presented it. Now you are looking at the new face of Love/Hate...

What are your plans for the place? Love/Hate is now known as the world's first "DJ bar", meaning the focus is on the music and the DJs. I have installed three HD TVs with full multimedia capabilities including video DJing; I've also built a DJ booth and stage, and I've painted the entire venue.

Aren't you also marking another first tonight? Tonight I make my first appearance at one of the newest and coolest bars on SoBe, Foxhole Bar.

How'd that come about? One of the owners of Foxhole Bar heard me spinning at Chow Down Grill one Friday night. Since I like to play a lot of '90s and old school stuff with new tunes mixed in, he noticed immediately, came over introduced himself and complimented me on the music. After talking for a few minutes, we exchanged cards and the rest is history.

Anything else we need to know about Self Born before you go-go? Everyday I wake up, I appreciate the opportunities I've created for myself and for other people. I look at ownership more as a responsibility on my shoulders for those around me rather than a selfish opportunity for individual success. What's the line... Teamwork makes the dream work...

For more information on DJ Self Born log on here.