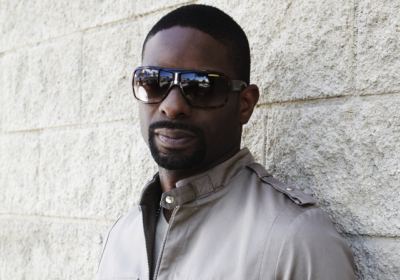 You can't have hit the streets, the hotspots or the arenas without hearing the bam and pow of DJ Irie. The Heat's official DJ, mainstay of TAI's Tuesdays at the Delano, and go-to deck-man for just about any event worth its weight in bold-faced names, Irie not only keeps the beat of our city, he keeps it high profile. This Friday night, Miami's main spin man launches his 6th Irie Weekend, which culminates in a star-studded golf tourney benefiting Big Brothers and Big Sisters. Invited guests include Shaquille O'Neal, Dwyane Wade, Alonzo Mourning, Brody Jenner and Timbaland. None of whom would even be thinking about hitting the links were it not for DJ Irie.

This weekend marks the 6th Annual Irie Weekend. Can you fill us in on the details please? This year we're excited to welcome our guests to the Crown Royal Black Lounge at Plunge, our new welcome reception spot for our guests to meet, greet and sip Crown Royal Black cocktails while listening to the sounds of DJ Sky Nellor and being hosted by the beautiful Selita Ebanks. Another new move we announced is LIV, which is now the home of our Friday night Kick-Off party. LIV is unquestionably one of the hottest nightclubs in the country and we will have a DJ performance by the talented Jessica Who? from ArtistRelated and yours truly, not to mention some surprise celebrity guests with us. Of course as always our Celebrity Golf Tournament will be back at the Miami Beach Golf course with guest like Brandon Marshall, Shaquille O'neal & Udonis Haslem as well as some other first timers guaranteeing a day of fun and amazing fund raising. This year Specialty Automotive Treatments (SAT) is sponsoring a Hole in One cash prize of $25,000 on hole number 17 -- the signature hole at the Miami Beach Golf Club. Players will tee off from 183 yards.

All the loot raised this weekend is going to charity, right? We have enjoyed great success over the past four years raising funds for Big Brothers Big Sisters of Greater Miami and this year we are on track to continue that success. With the help of our partners, celebrity guests & participants we will once again contribute to bettering the lives of our youth all over South Florida. I'm especially sympathetic to Big Brothers Big Sisters organization because they are changing and shaping lives. The work they do with their "Littles" in the program is hands-on and on-going. I attribute being the person I am today to the mentorship that I enjoyed as a child so I know first hand of the impact a big brother or sister can have on child's life.

Big Brothers & Sisters isn't the only group you support. Can you give us the names of a few of your other favorites and how you've been engaged? Mainly The Overtown Youth Center, Make-A-Wish, Cystic Fibrosis, Juvenile Diabetes, Jason Taylor Foundation, Wade's World, Special Olympics, The HEAT Charitable Fund, Honey Shine, Miami Project to Cure Paralysis and Susan G Komen for the Cure. Many of these organizations I engage with just about every year whether it's through my services or financial donations.

In addition to Irie Weekend you'll also be decking it on Tuesday at The Delano where you've been in residence forever. What's the story on that shindig? Delano Tuesday's is certainly a mainstay in Miami and one of the weekly events that I'm most proud of. I started that party from day one with creators Tommy Pooch and Alan Roth of TAI Entertainment, and that's going back to even before the almost four years we've been at the Delano. The party actually started at the Astor Hotel and blossomed there before finding its new and permanent home. A big part of its ongoing success is due to the maestro DJ Mr. Sandman -- he's been rockin' that party since day one with me and is pretty much poised take over soon as the main resident DJ.

Speaking of Sandman, he's just one of the many top notch DJs on your ArtistRelated roster. What's AR all about? ArtistRelated is a full service DJ and celebrity booking agency. I got the idea to start the company back in 2005 when I realized there was a disconnect between quality and professional DJs and clients who were in need of their services. I wanted to create a one-stop shop for people who were putting on events that need a top class DJ but didn't know the first place to look. That's where we come in. Since then we've also expanded our services to include celebrity bookings. We noticed many of our clients were looking to build a special event and couple a celebrity host or performer with their DJ but didn't have the access to secure them. We have amazing relationships in the entertainment world and are able to secure just about any personality or performer for our clients, so that's been a great new service we now provide as well.

In addition to the best clubs and largest parties, you're in house DJ at the Triple A for the Miami Heat. How long have you been doing that and what's it like? This past season marked my TENTH year as the official DJ of the Miami HEAT! I'm so proud of that I can hardly put into words. The best part about my position with the HEAT is that we 'created' it. We invented the mold! The organization approached me in 1999 with the concept and after I did some research I quickly realized how unique the opportunity was since no other professional sports team had ever had an official DJ before we did it with the HEAT. So 10 seasons later I do feel somewhat as a trailblazer since a host of other teams throughout professional sports now flaunt a team DJ but I'm STILL the only one on the planet with my very own world championship ring!

Last year you went out on tour with Jamie Foxx. How'd that come about? Going on tour with Jamie was such an amazing ride! Jamie and I have been friends now almost 10 years. I was there with him when he was crafting his first album and he asked me to be his personal DJ and hit the road with him. I obliged and stayed with him through the blossom of his music career. His last album Intuition spawned the record breaking hit "Blame It," and that's also the name of last year's national tour. We did over 40 dates night-in and night-out. It was my very first tour of that proportion and an experience I will never forget.

Can you cite a couple other highlights of your DJ life? Some of the biggest highlights of my career include being the host/DJ for the Half-Time show of the Orange Bowl for the past four years. I get goose bumps every time I step out onto the field and get 70K plus fans going! Another momentous occasion for me was playing one the Inaugural Balls for President Obama at the Inauguration in D.C. That's something I'll never forget. Finally each and every event I did for the 2006 World Champion Miami HEAT! Especially the Championship Parade was just electric!

You've put your name on some other projects too. Can you mention a few of them? Over the past few years I've started to do some brand partnerships and put my name on some items including shoes, jewelry, automotive and even a DJ School. It's been a very positive thing because every time I've done these partnerships I do them so all the revenue goes to charity. The sales of my shoe collaboration with Creative Recreation went to Big Brothers Big Sisters, the sale of my upcoming Jewelry collaboration will go to Make-A-Wish and the Irie DJ Spiniversity is a program that I fund with Jason Taylor to deliver free DJ lessons to the students enrolled in his reading room program.

When you do get a night off, where in town do you most dig hanging out? If & when I get a night off. You will usually find me at HOME! Since I spend a good portion of my life traveling I treasure those moments I get to spend at home with the people I love. When I do seldom venture out I do stuff like go to the movies or race go karts and stuff like that.