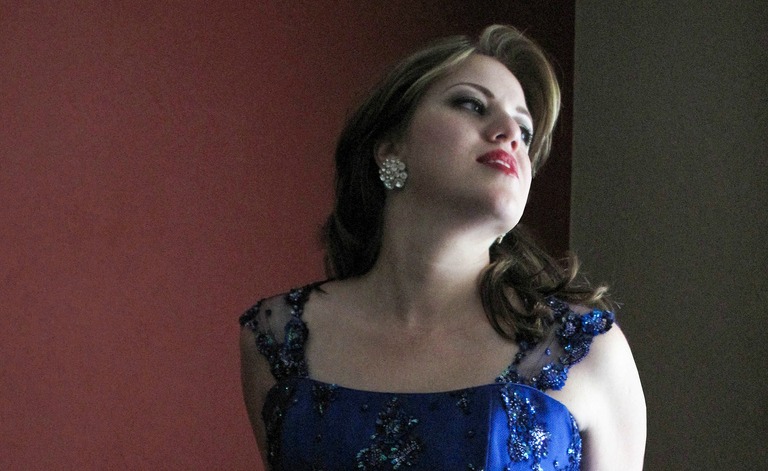 Soprano Elizabeth Caballero made her name the old-fashioned way: she earned it. The Cuban American's first opera job was in the the Florida Grand Opera box office; last season the Miami-raised diva made her debut at The Met. On Saturday night the sublime singer of exquisite song returns to FGO (and to the Arsht) in the company debut of Puccini's La rondine.

Will this be the first time you've performed La rondine? Actually I've performed La rondine before. It was my European debut in 2008 for Teatro Verdi in Trieste, Italy. I fell in love with the piece & set on a mission to have it mounted in my home company of FGO. When I found out it had never been done here, it motivated me even more. The Miami audience have to see this opera. It's so beautiful!

What's it about this Puccini opera that sets it apart from his better known works? Well, it's Puccini's attempt at writing an operetta and he is some what successful in the first two acts but, lucky for us, gives up in the final act and goes back to full on opera.

How many of Puccini's other works have you sang? I have sung La boheme quite a lot (both Mimi and Musetta and both at FGO as well in past seasons). I've also sung Liu in Turandot (debuted the role at FGO last season and this season I'm singing it twice with two other companies). Next season I'm going to debut another beautiful but doomed Puccini Asian in another opera company (I'm not allowed to release the company name until they release their press release), but I'm sure you can guess it's Madama Butterfly. I'm quite happy & excited about this debut and I'm looking forward to singing her.

What other works have you performed with FGO? My debut with the company was singing Micaela in Carmen in 2000 when I was part of the Young Artist Program with the company. I returned in 2003 to sing Musetta in La boheme, then again in 2008 but this time as Mimi. In 2009 I sang the Countess in Le nozzle di Figaro and last season Liu in Turandot. FGO has been such a wonderful company to me and I will be forever grateful to them and Bob Heuer for believing in me.

Speaking of great companies, congrats on last season's Met debut! What was that like? Thank you! It was an amazing experience and I hope to be back soon. I loved being able to be a part of a new production and then to see myself in HD in the theater. It was really cool!

Any other recent or upcoming milestones you'd like to tell us about? Well, as I mentioned before, next season I will tackle my first Madama Butterfly and I'm so excited about this new endeavor in my career. I'm also happy to be returning to Seattle Opera to sing another Mimi in La boheme (I can never ever get tired of La boheme). There are many more up comings to mention but alas, I must wait for those press releases first.

Elizabeth Caballero appears in the Florida Grand Opera of Puccini's La rondine January 24th through February 4th. For more infomation log on here.