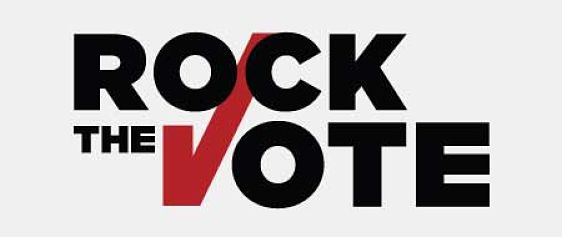 He said/he said don't mean a thing unless you say something too, and there's no better way to do that than by casting your ballot this Election Day. That's why the keen cool kids known as Neon Trees will be taking the stage at Mizner Park Monday night for a blowout 2012 edition of Rock the Vote. And why Xbox will be live streaming the band's set (plus a pre-concert Q&A), as well as the presidential debate that follows. Rock the Vote prez Heather Smith fills us in on the action.
For those few who don't yet know, just what is Rock the Vote? Rock the Vote is a non-partisan organization dedicated to engaging young people in our political process.
Who is Rock the Vote? It was founded 20 years ago by a group of artists and musicians who wanted to use their voice to reach those young people.
Any particular artists or musicians you care to mention? There are literally hundreds who participate in Rock the Vote each year.
Including of course Neon Trees, right? Right. This will be the first time they're participating, and we couldn't be more excited. Neon Trees are the perfect band for Rock the Vote – they're great, first of all, and they're super popular among young people. It'll be a terrific way to mark the debate and celebrate the election!
Any last words for the young folks before you go? Be heard, and please show up to vote. If anybody has any questions just go to Rock the Vote.
Rock the Vote with Neon Trees and DJ Skee Monday, Oct. 22 at 7 p.m. at Mizner Park Amphitheater. Admission is free. For more information log on here.