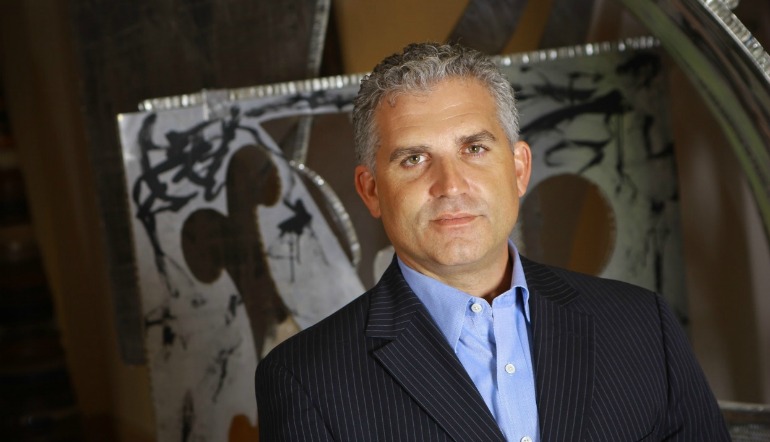 The exhibitors' list runs past 50; the number of artists will be in the high hundreds. There will be song (Amrita Sen, aka Bollydoll), there will be EcoArtFashion (Luis Valenzuela), and there will be "the flying murals of Wynwood" (courtesy of Tony Goldman). It is Art Wynwood, and it all starts Thursday and runs right through President's Day. Fair director/founder Nick Korniloff fills us in.

Could you please tell us a quick bit about Art Wynwood? Art Wynwood is the new high end standalone international Contemporary Art Fair that will prove that Miami has evolved into a true cultural destination and marketplace for collecting art year round and not just one month out of the year. The Fair will provide seasoned local collectors and visitors who vacation and call Miami home from around the globe during the winter months and every Presidents Day weekend an opportunity to pursue their passion to collect. The fair will become a showcase of what Midtown and the Wynwood Arts District has to offer and will provide great opportunities for urban street artists well know and unknown to be highlighted in an international fair setting.

How is this related to Art Miami? Our organization (Art Miami, LLC) owns Art Miami and Art Wynwood is its sister show. Both have a big future and provide an opportunity to help continue the evolution of the City of Miami and the Wynwood Arts district on an international level outside of Art Week in December.

Would you call AW a "mini Art Basel"? Not at all, Art Basel is a huge mechanism, mentality, philosophy, strategy, machine and force in the contemporary art movement. Art Week in Miami features over 800 galleries exhibiting. That is a ton of artwork to process; Art Wynwood will start with 50+ high quality exhibitors and service an existing international well-heeled, culturally savvy and sophisticated clientele. We will position the fair intelligently into the international contemporary art fair market and continue to grow from that base.

What made you decide to launch a Fair outside of Basel anyway? My partners and I believe in Miami as a year-round cultural destination. With the private collections, collector base, museums and the international equity that's been built with Art Week it was only a natural to pursue a stand alone fair that signified a true evolution for Miami and the Midtown Wynwood Arts District. More importantly our clients and community believe in this market and they responded when we made the decision to launch this fair. There has never been an International Fair with such a great list of well respected exhibitors as Art Wynwood, especially not one that has been put together and launched in just eight weeks. Our clients are believers in the Miami market.

Is it safe to say this is but the first of many more to come? Absolutely!

Art Wynwood kicks off with a VIP/Media preview Thursday February 16, 6pm-10pm and runs through Monday February 20. For more information log on here.