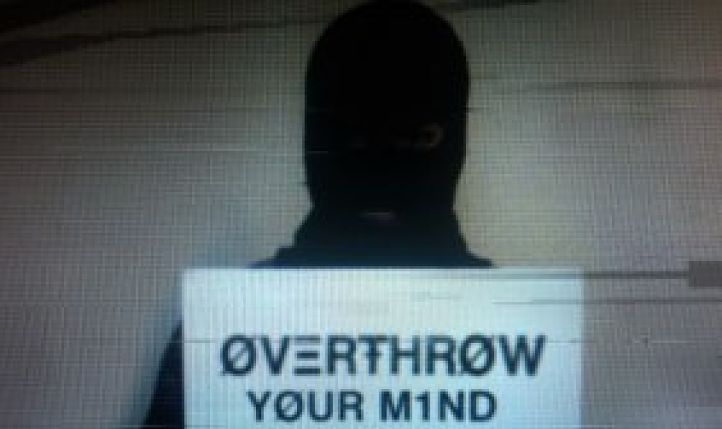 Everyone knows The Overthrow has done wild wonders for our town. From the Black Sunday murder parties to the Aqua Art Fair rooftop affairs to the impossible to get into Basel Castle art and music festival, they've shown both sides of the causeway are ripe for overthrowing. Recently Miami's own merry band of party pranksters expanded their turf to include LA and Atlanta, and aligned their design minds with Fresh I Am and Sol Republic, for whom they've created limited edition hats and headphones. Though those lines are now almost all long gone, the gang has decided to give one lucky likely a chance to win a pair of the latter for themselves. The Overthrow's own Sam Baum fills us in on the contest -- and the brand's expansion.
What made The Overthrow decide to take their show on the road? We will always love the debauched paradise that is Miami, but we believe the ideology of the Overthrow needed to spread. Los Angeles feels like a mecca of new culture and has really allowed us to take it to another level. Atlanta is an amazingly creative place with its own unique culture which has embraced what we do and evolved it into something entirely new.
What kinda sensation have you wrought in La-La Land? What we started with Black Sunday has gone 2.0 with Lil Death in LA. It's such a different party, defined by its post-everythingism mentality and its continuation of bringing to light a lot of the creativity that grows in the darkness of the underground, and vice versa. The pictures we make every week and mix series we release really explain it better than I can.
What's behind the new design collaborations? Originally we expressed ourselves by producing offbeat social experiences, and through those events we met some incredible people doing all kinds of amazing things. Linking up with the people who really connected with what we were doing, we've been collaborating and creating special pieces that merge our vision and their products.
And those are ...? We designed a limited edition "CHAOS" hat with boutique milliners Fresh I Am, which is an homage to the role that chaos plays in our creative process and output. Those went really fast with only a few left, but you can check 'em out here. We also worked with Sol Republic on the DATA BENDER headphones, where we employed a design process of digital mistranslation to express our fascination with the digital aethyr. We are all pioneers of the virtual metaverse after all. We are actually giving people a chance to create their own interpretation of Overthrow and win a pair of the headphones right now, the more creative the better!
What exactly do folks have to do to get their mitts on a pair of those phones? People can express their idea of Overthrow however they want: picture, drawing, graphic design, song, beat, etc ... the form is not important, the message is. They can then send that to info@theoverthrow.com and the best ones will be put to a public vote!
Anything else we should add before you go-go? This year we're more than doubling the size of Basel Castle to try to ensure everyone gets a better chance of getting to check out the action. And we are finalizing a capsule collection with another great brand for the holidays, as well as working on our own line of new aeon-ready items. Stay tuned to our newly launched website and Facebook page for updates. It's a constant stream of rad!