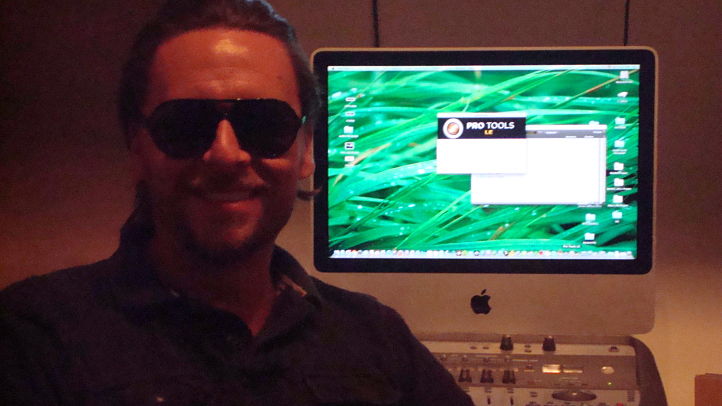 Anyone looking to bemoan the state of local radio will soon be out of a reason. Why? Because Wynwood Radio is about to make it official, that's why. And they'll be doing it in high style. Headquartered in Paco de la Torre's Gesamtkunstverk building in the wilds just west of Wynwood and featuring a cast of Miami's best racket-makers, Wynwood Radio will do wonders for the sound of our town -- and for our town's sound. Niteside got with co-founder Adrian O in advance of Second Saturday's Scaramouche party at villa221.com/Villa221.html.
What's Wynwood Radio's mission? Well, as our site says, "[o]ur mission is to introduce our listeners to new cutting edge music, to support local musicians, visual artists, and DJs, and to bring the community together under one domain – wynwoodradio.com." That about sums it up.
Who all is in on the action? Nightdrive's Laura (of Miami) is Music Director, Danny Abba is Webmaster, Vincente Solis is Executive Producer, and I serve as the GM.
What are some of Wynwood Radio's shows? Laura's Vamos a la Playa; Radio Nightdrive; Jack's House (with Lazaro Casanova) and Easy Listening for Armageddon (with Panic Bomber) are some of the currently running. In development we have a world music program from Rhythm Foundation and a certain infamous someone's Outlaw Hour.
How'd you and Nightdrive connect? Paco is pretty much responsible for that. We both happened to open adjacent studios in his Gesamtkunstverk building and Paco made the introductions. I don't know if he planned on us working together, but here we are. Nightdrive gave us a good jolt of new energy, so it's working wonderfully.
Why launch Wynwood Radio at Villa 221? Scaramouche is Nightdrive's party, so we're kinda piggybacking on their night. The place is great too!
Wynwood Radio launches Saturday, August 11 at Scaramouche in Villa 221. For more information log on here.