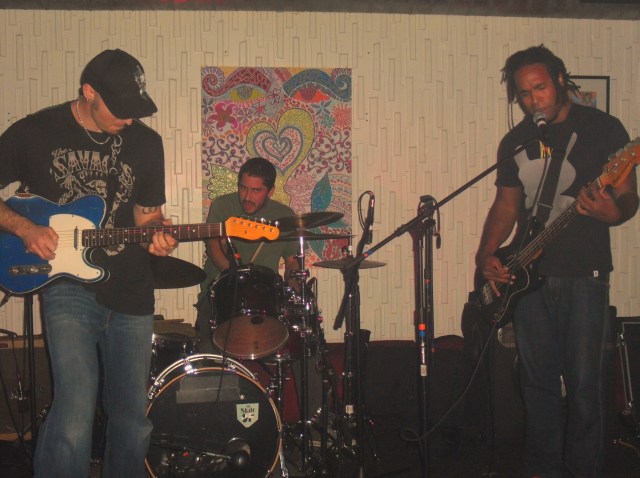 Prince Markie Dee, member of the legendary Fat Boys turned resident 103.5 The Beat disc jockey, took a break around 10 p.m. on Wednesday to explain why he interrupted the regular scheduled offerings of Beyonce and Lil Wayne with calls for donations to Haiti:

"God put me on a mic for moments like these," said Dee, emphatically.
Recording executive Derrick "Big Teach" Turton, who stopped by to drop off crates of water at the live broadcast outside of Wal-mart along Southwest 184 Ave. in Pembroke Pines, added, "We have to make sure the help doesn't end after the cameras leave."

It's a passion shared by South Florida's musically inclined, evident by the outpouring of aid offered by local artists from hip hop to rock-n-roll and all genres in between.

Several hours later, as Dee's live broadcast outside Wal-Mart wound down to rhythm and blues, a growing crowd in search of dark indie pop packed inside the Vagabond, as the Overtown dive played host to a benefit concert where fans were treated to the likes of Afrobeta, Cleaveland Jones, the Hongs and The State Of.
The tune was no different from the one heard outside Wal-Mart.

"We're performing, because it's important that we take care of our own," said Steph Taylor, lead vocalist of The State Of.
"Haitians are a large part of what makes us who we are in South Florida."