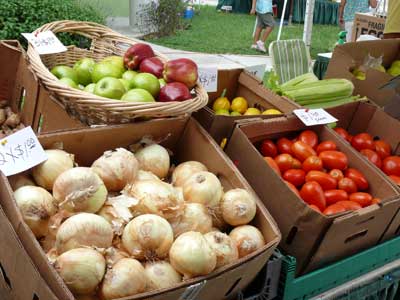 Normal 0 0 1 82 468 3 1 574 11.1282 0 0 0 With the weather cooling down to just about bearable, it's time to hit the outdoor markets. An oldie but a goodie is The Outdoor Miami Beach Lincoln Road Mall Market, which takes place every third weekend of the month selling a variety of handcrafted and one-of-kind items.

Lincoln Road's sister market and newbie to the scene is The Mayfair Market in Coconut Grove scheduled on various Sundays through May. This antique-style market features an average of 125 dealers displaying collectibles from the 1900s to the 1960s. You're bound to find a diamond in the rough.

And for you Upper Eastsiders, the Upper Eastside Market has moved to Sokya's parking lot. Which means that after scoring delish local goodies, you can wash them down with a cocktail.