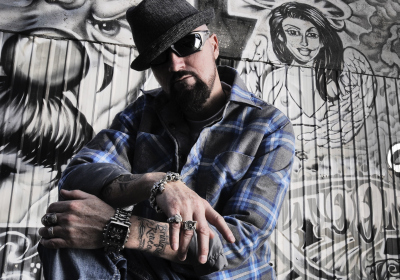 Producer and songwriter Jim Jonsin remained tight-lipped about rapper TI's upcoming album but said the illustrious artist's sound hasn't changed since his stint in jail.
"I don't think jail had anything to do with his sound," the Grammy Award-winning producer told Niteside. "He is reflecting on what he went through as some of his motivation for the songs. Other than that, he is just writing songs. It's great stuff -- I can't give away too much."
Jonsin, born and raised in South Florida, is working with the recently sprung rapper -- who was jailed on gun charges -- in the artist's native Atlanta. Jonsin has credits such as TI's "Whatever You Like" and Lil Wayne's megahit "Lollipop" but he still said he feels overwhelmed by the success.
"It's a pretty incredible feeling," he said. "You hear the song on the radio and you never really know what it is going to do -- when it turns out to be a No. 1 record and it kills it on the charts it's amazing, pure and simple."

Jonsin, who got in the game at 18, was also recently in the studio working on Eminem's critically acclaimed album "Recovery."
"I think it's at the talent level it was before, but in a new way," said Jonsin. "I'm not sure if it was his sobriety that changed him, I never asked. But when you grow up you have to change, and he has matured a lot in his music -- I think it starting to show."

And to any producer looking to follow in his footsteps, the music mogul has a few words of advice,

"Its part your knowledge of music, part your talent, and the majority of it is your ability to network. You have to be able to work with people and get them moving. It's not just someone who can make it hot beat- its much more than that. "