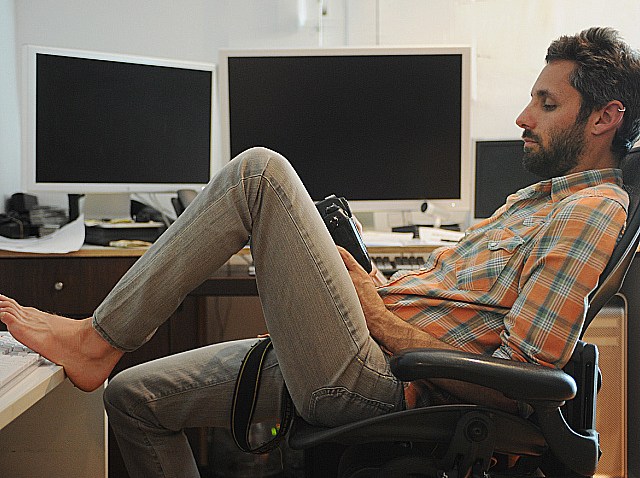 Celebrity lensman Seth Browarnik, who has shot photos of everyone from Michael Jackson to President Obama, Madonna and Diddy, said the key to snapping stills of A-listers is by gaining their trust.
"I've been shooting celebs like Paris Hilton since she was 14-years old and in nightclubs, so they definitely have a comfort zone with me," said Browarnik, owner of Red Eye Productions.
"We're not here to scare anybody off. We are in there next to them and partying with them."
Browarnik, a Miami native who started out in the photog scene more than a decade ago, has now created an empire in South Florida. The shutterbug -- who reportedly shot 77 celeb parties during Super Bowl week with his four-person crew -- said gaining trust from celebs has come from years of elbow rubbing.
"All this is, is having a really good personality and making people feel really comfortable around you, and wanting to be around you," Browarnik said. "None of my guys ever held a camera before shooting for me."
Now the Red Eye crew -- who has locked up exclusive snapping rights with nightlife powerhouses like The Opium Group and The Delano Hotel -- is increasing their flash power even more with the addition of World Red Eye.
"It is a website based on us -- it's the way we see things," said Browarnik. "It gives people a glimpse into what our world is."
Slated to launch mid-May, the video photo blog will provide an even closer behind-the-scenes look at celeb life. But don't expect Seth and his boys to get star struck anytime soon.
"We're not the guys that are going to be looking through the window to see what is going on inside," he said. "We're on the inside, looking around."