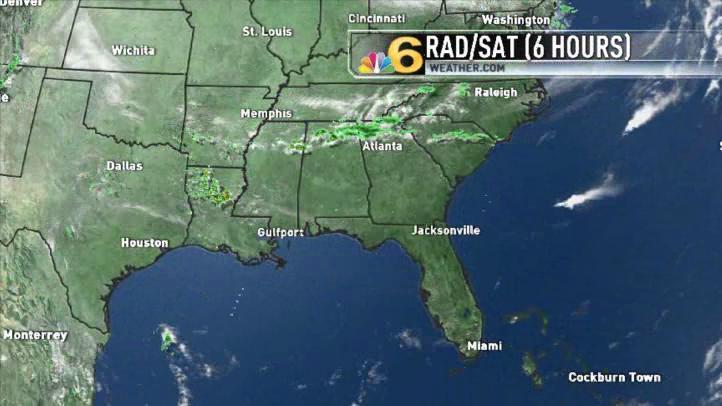 Mainly sunny and dry conditions continued on Tuesday across South Florida. And while we will also see plenty of sun on Wednesday, an approaching cold front could set off some spotty thunderstorms late.

The front won't actually move through until Thursday, which means that the slight risk of showers or thunderstorms will continue. High pressure will move in behind the front by Friday.
The pressure will generate windy weather, rough marine conditions and the risk of rip currents.

Temperatures will peak in the mid-80s on Wednesday, but reach only near 80 between Thursday and Sunday.