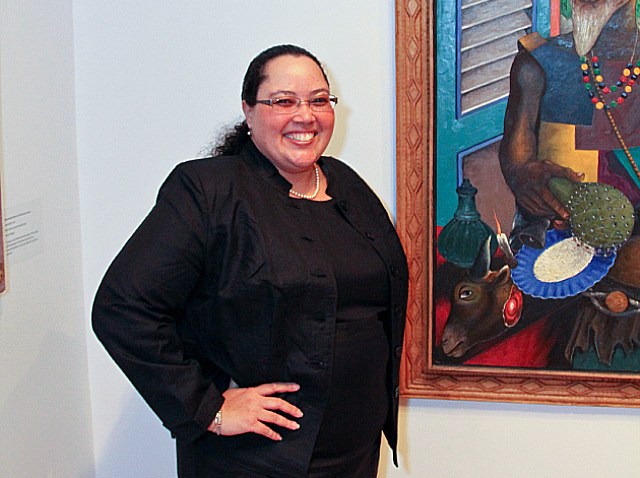 A new exhibit at the Frost Art Museum that showcases 400 pieces of colorful Haitian art is aimed at helping uplift the embattled community that has been battered by poverty and a devastating natural disaster, the exhibit's curator said.
"We wanted to show Haiti in a different light," said FIU's Stephanie Chancy, who curates the museum's newest exhibit "Tap-Tap: Celebrating the Art of Haiti."
"We decided what we wanted to do -- especially in light of the earthquake in January -- is focus on positive, happy pieces."
Chancy, whose parents are both Haitian, said focusing on the island nation's ubiquitous and ornate Tap-Tap cabs, which transport myriad cargo including passengers and livestock , would be a great way to showcase the positive in Haiti.
"Most of the imagery that we have in our exhibit shows the imagery of fertility and abundance because that is what Haiti once was, and I am hoping that this is what Haiti can once again be," she said. "This is an opportunity to sort of hit the reset button for them so that they can stat again to do something better."
The exhibit will remain on display at the Frost Art Museum until Sept. 5, and even keep four papier-mache Tap Taps on hand for visitors to hope a ride through Haiti (or at least through metaphorical pictures).