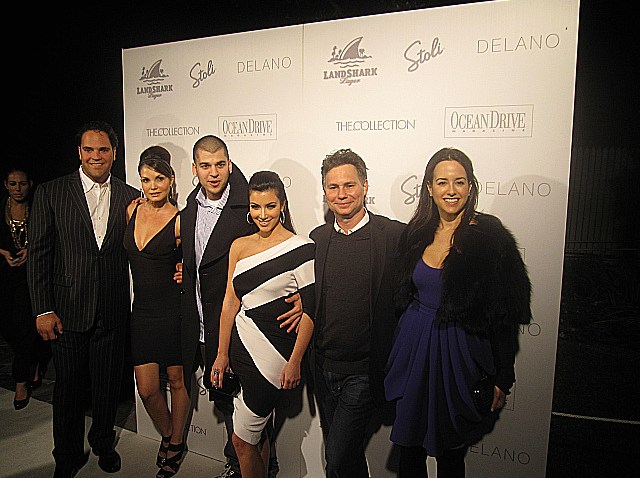 Kim Kardashian said her newlywed sister Khloe is happily married but remained tight-lipped on the pregnancy rumors swirling around her younger sibling and NBA-playing hubby Lamar Odom during the Ocean Drive bash at the Delano Hotel last night.
"They're not trying but they're not not trying," the buxom brunette cover girl said at Ocean Drive magazine's 17th anniversary party at the Delano Hotel last night.
"She's very happily married," Kim said. "You never know what could happen."
Miami's biggest players came out to celebrate the famed magazine's anniversary -- Yankees superstar A-Rod (who quickly slipped in the back entrance to avoid the red carpet) and former Chicago Bulls player Scottie Pippen among them -- but it was Kim K who everyone was trying to keep up with. Go figure.
Kim strutted down the red carpet with her brother, Robert, as her on-again leading man, NFL star Reggie Bush, fights his way through the playoffs.
"I love Miami, it's one of my favorite cities," she said. "I love to eat. There are the best restaurants in Miami. I'm addicted to the food out here."
Just a couple cabanas down from Kim, baseball legend and Dade County-resident Mike Piazza kept a low-pro with his wife and close friends. He said the recent admission by Mark McGwire that he used steroids wouldn't tarnish the game.
"The game has been through tough times before," he said. "It will always be awesome."