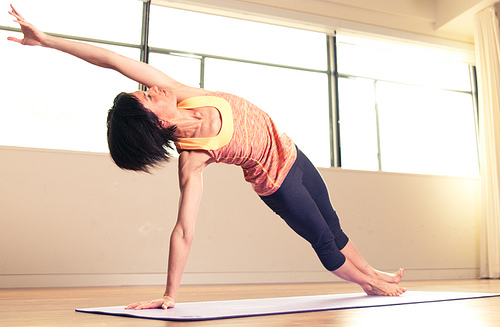 BEAUTY: Oh, you sensitive soul, you. You break out into hives at the mere mention of a new face cream. And now doctors have determined your sensitive skin may age faster than your not-so-sensitive comrades. Enter StriVectin-SD for Sensitive Skin ($79). It fights premature aging without fears of rash, burning, irritation, etc… because it's made exclusively for your fragile epidermis. Not only does using this new formula help battle fine lines and wrinkles, it will actually make skin less sensitive over time by building a barrier comprised of NIA-114. Plus, it erases the appearance of stretch marks, making us one step closer to, yup, a perfect world. GET IT: Macy's Aventura, 19535 Biscayne Blvd., Aventura; 305.682.3300.

SPA: What's that whole thing about three being a crowd? When it comes to spa services, however, three are so much better than just one. Take in a trio of services with the Radiant Beauty package ($765) at Agua at the Delano. Score two of the spa's signature services, the Agua Manicure and Pedicure and Radiance Facial, along with two Dysport treatments from local plastic surgeon Dr. Leonard Tachmes, all in a three-hour getaway at the famed spa. Dysport is the newest injectionable between-the-brow-wrinkle-inhibitor. With clipped and polished nails, an oxygen-induced facial and a wrinkle-free visage, you really are set to be a brand new you in the new year. GET IT: Agua at the Delano: 1685 Collins Ave., Miami Beach; 305.674.6100.

GYM: If you're looking for a new place to get into the lotus position, Green Monkey is coming to Midtown Miami. Marking its third South Florida venue (also in Miami Beach and South Miami), Green Monkey gives Upper East Side, Wynwood and Design District residents a place to stretch, breathe and find their inner om. To celebrate the grand opening, Gilt City Miami is offering amazing deals, like a weeklong pass for $17 (usually $50), buy a year, get a year at $1,200 (save 50 percent) and 40 days of Yoga, Rock and Resolution for $59 (originally $200) now through the 19th. GET IT: Green Monkey Midtown 3301 NE First St., Miami; 305.397.8566.