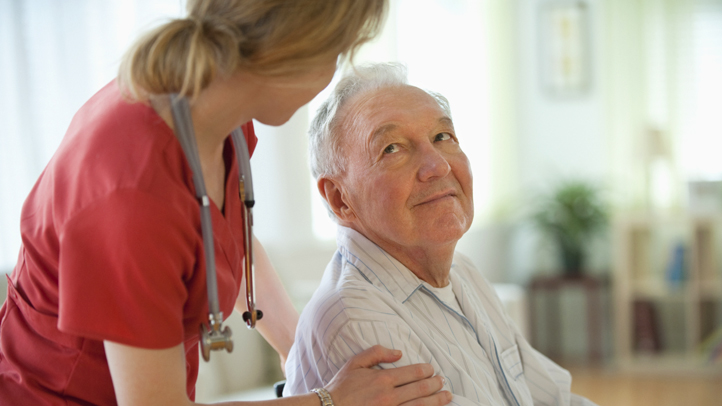 The following content is created in consultation with Leon Medical Centers, Miami's leading healthcare services provider serving Medicare patients since 1996. It does not reflect the work or opinions of NBC Miami's editorial staff. To learn more about Leon Medical Centers, visit Leonmedicalcenters.com.

One of the leading healthcare services providers in the region, Leon Medical Centers, is investing in the future of the industry by making a $5 million donation to Miami Dade College's (MDC) acclaimed school of nursing. The donation also coincided with the 50th anniversary of the school of nursing which opened its doors in 1962.
The school has been renamed the Benjamin Leon School of Nursing at Miami Dade College. More importantly, the donation will fund a cohort of ten nursing students per year at the school for a period of 10 years to bolster Leon Medical Centers' workforce and the industry's.
The United States is facing a critical shortage of nurses, with no sign of abating. The problem is especially severe in South Florida. The Leon gift will go a long way in mitigating the hurdles in the region's healthcare industry.
"Our goal has always been to keep patients healthy and, to that end, we are always pleased to be at the vanguard of innovative solutions. More importantly, with this donation, we will grow our impressive medical staff and provide even greater care for our patients," said Benjamin Leon III, president of Leon Medical Centers and MDC Trustee. "I know the return on this investment will be great because all the MDC nursing graduates I have encountered throughout the years have been exceptionally prepared and thoroughly professional."
"We are extremely grateful and pleased with the generosity of the Leon family. They have raised the bar of civic engagement and giving for all to follow," said Dr. Eduardo J. Padrón, president of Miami Dade College. "Thanks to their gift, we will take our already nationally renowned School of Nursing to even greater heights and, more importantly, expand our impact in the community."
Meeting local workforce demands, MDC's Medical Campus educates two-thirds of the newly graduated registered nurses in Miami-Dade County. It also offers more than 20 in-demand programs including Physician Assistant studies, Opticianry, Emergency Medical Technician studies, Physical Therapist Assistant studies, Dental Hygiene and much more. Its students also serve the community providing critical healthcare services, performing 52,000 clinical days per year at 800 sites in Miami-Dade and Broward Counties, plus an additional 30,000 hours of community service. The School of Nursing is celebrating 50 years of excellence during this 2012-13 academic year.